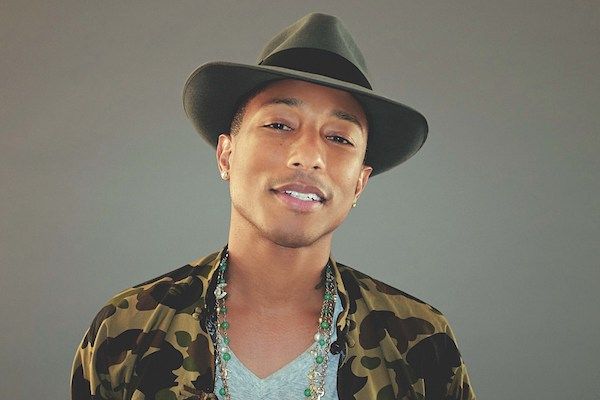 Pharrell Williams has co-founded Tuniversity, a new company dedicated to reinvigorating music education using multimedia technology in conjunction with the excitement of pop music, according to the company's Twitter page. The company has launched a new ebook titled Learn Pharrell Williams' Happy, written by Brent Paschke and Kiko Doran.
Available for iPad, iPhone, and Mac, the ebook first guides readers through Williams' inspiration for writing his 2013 single 'Happy," then deconstructs the track into its individual parts. Using the app's interactive "TuniPlayer," students can closely study and interact with the various elements of the song. It allows them to practice playing the instrumental parts at a slower tempo, ultimately building up to the original tempo. After studying how the individual parts blend together, students can then follow step-by-step instructions to rebuild 'Happy' in Apple's GarageBand software.
In a promotional video for the ebook, Williams said Tuniversity was created to teach through music and highlight the importance of the arts. You can watch the video below.
"Learn @Pharrell Williams' Happy" provides immersive, hands-on lessons that teach music in an entirely new way. https://t.co/JYugfWRk2F pic.twitter.com/nnL79Qi5oe

— Apple Education (@AppleEDU) June 26, 2017
"When you know a song, you're halfway there," Williams said. "So we can take it apart piece by piece, give you the patterns that you know—the chords, the bassline, the drums—because you already know the song."
Williams is certainly no stranger to writing a hit song. 'Happy' was the top-selling track of 2014, selling 13.9 million units globally, according to IFPI. The single received a nomination for an Academy Award for Best Original Song. A live version of the song won the Grammy Award for Best Pop Solo Performance at the 57th Annual Grammy Awards.
Using songs like 'Happy,' Tuniversity aims to help students build confidence and discipline while also encouraging creativity and self-expression, according to their website. Future courses will soon use pop music to teach various subjects, including math, English, physics, and history.
The new school of #musiceducation! ??? @Tuniversitybook gets teachers and students started. https://t.co/ZSy8NDsId8

— Pharrell Williams (@Pharrell) June 27, 2017
"You don't need to be a music teacher to teach through this book," Williams said. "You just have to be curious and interested."
You can purchase and download Learn Pharrell Williams' Happy here.