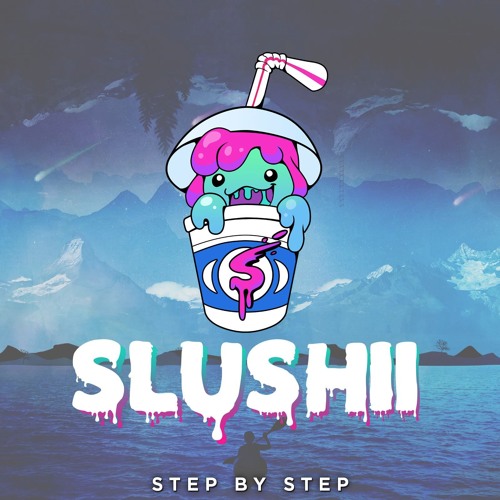 Slushii – Step By Step
Los Angeles-based electronic musician Slushii has released a new track, 'Step By Step,' available as a free download. It's a glossy, glistening dubstep track with arpeggiated synths, piano, and a solid vocal from Slushii himself (real name: Julian Scanlan). The 20-year-old producer navigates the listener through a vibrant sonic landscape over the course of the roughly three-minute-long track, complete with two towering builds and drops. The song slows down with a ritardando at the end as subdued piano chords lead to a jazzy minor ninth chord finish. The track manages to effortlessly balance powerful energy with emotive musicality.
'Step By Step' marks his first solo release since his single 'Catch Me' back in March and follows his sparkling collaboration 'Twinbow' with Marshmello. The new single also serves as another taste of his new upcoming album he has teased on Twitter. If these tracks are any indication as to what the rest of the album sounds like, we can expect many more sugary-sweet tunes with pounding drops, catchy vocals, and colorful, sentimental soundscapes. Slushii has a variety of upcoming tour dates and festivals, including Tomorrowland, Lollapalooza Paris, and Electric Zoo—you can purchase tickets to his shows here.
Stream and download his new track 'Step By Step' below, and sound off on what you think in the comments.