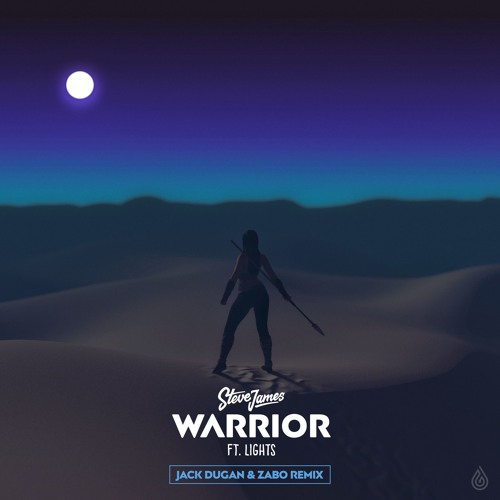 Steve James – Warrior (Jack Dugan & ZABO Remix)
If you're not familiar with up and coming producer Jack Dugan, you need to remedy that problem. Last year he won Steve James's remix contest for his hit track 'Renaissance' and had his remix released on Ultra Music. And since then he has only been on his way up, successfully remixing big tracks like 'Closer' and 'Gold Dust'. And today, together with ZABO, he just released their official remix of Steve James's recent track 'Warriors'.
Right from the beginning, the replacement of the original track's bright summer synths let you know that this remix is definitely going to be something different. And the distorted vocal buildup and the subsequent bass heavy drop confirms just that. This track is definitely something special and full of subtle touches, from the cymbal sample used to mimic a warrior's sword to the sweet electric guitar solo at the end. Give it a listen and definitely keep an eye out for future releases from these guys.