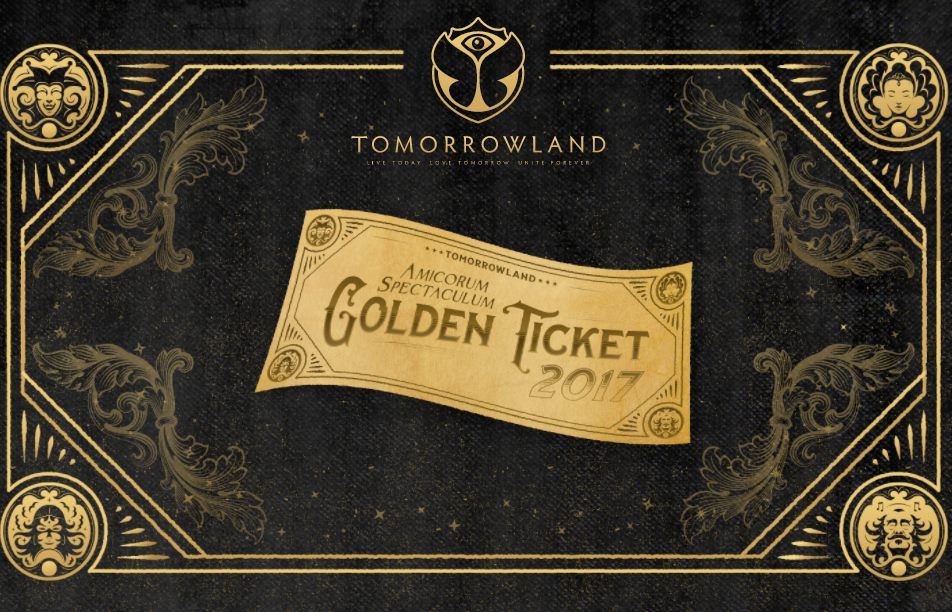 Tomorrowland Launches Golden Ticket Contest
The final countdown has already begun and at the end of this month, more than 400,000 people are expected in Boom, Belgium, to make history once again at one of the biggest electronic music festivals in the world: Tomorrowland. For the 13th edition, Tomorrowland will take place during 2 weekends (21-23 July and 28-30 July), and, although the tickets sold out in a little over an hour – 64 minutes to be precise -, it has just been announced in their website that there is still another chance to score a Golden Ticket for you + 3 friends.
The rules to participate are quite straight forward: everyone over 18 years old and not working in the organization can enter the contest. That said, the contestants have to put their creativity to work and produce original personal content such as pictures, videos or stories. Organizers will then evaluate the content and will choose the best creation as the winner.
The original material should be related to "Amicorum Spectaculum", which is Tomorrowland's newest theme: Inspired in some sort of early 20th century circus/attractions fair, Amicorum Spectaculum references to a gathering of friends where all type of magic and illusion can become true. With tarot readers, hot air balloons, trapeze artists and more, the greatest entertainers of all times will congregate to provide the People of Tomorrow with an enchanted experience that will remain forever in their memories.
The contest's lucky winner will get Comfort Passes for him/her and 3 friends for both weekends of the festival, accommodation at Tomorrowland's Theme Hotels for 10 nights, different activities during the week, exclusive dinners at Tomorrowland's restaurants, credit to be spent on merchandising, and more.
For more information about the contest, please visit the Golden Ticket's website. You have time until July 8th, 2017.