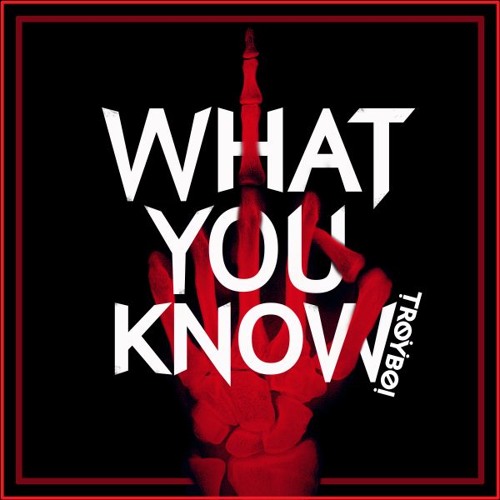 British producer TroyBoi has dropped a new single, 'What You Know', ahead of his upcoming album and tour.
His new album, Left is Right, comes out on August 25 and will be followed by the 30-date Left is Right North American Tour, beginning in September. TroyBoi debuted the new single on Complex, speaking to them about his inspiration behind the song.
"'What You Know' was created during a stage when I was submitting my music to a major label and would always get requests to commercialize my sound," he said. He explained that they had doubts that his music would connect to a wider audience, so he channeled his frustrations into the song. However, he was still thankful to them for giving him those feelings in the first place, leading to him producing this song. "This track is a reminder of my journey and confirmation that Left Is Right."
'What You Know' is a dark, heavy-hitting trap single with spoken word samples, grinding synths, and abrupt key changes. Don't be deceived by its slow tempo—the drop hits hard.  The track follows in the vein of previous trap hits 'Soundclash' featuring Flosstradamus and 'Afterhours' featuring Diplo and Nina Sky, both released in 2015. Based on how this track sounds, his new album will be full of bangers.
TroyBoi will also be touring at a few shows in Europe, so don't lose hope in seeing him if you're not from North America. You can grab tickets to his shows here, and you can check out the premiere of 'What You Know' over at Complex here. The track is also available for download on iTunes and streaming on Spotify.
You can check out his North American tour dates and stream his new track below.


h/t Complex