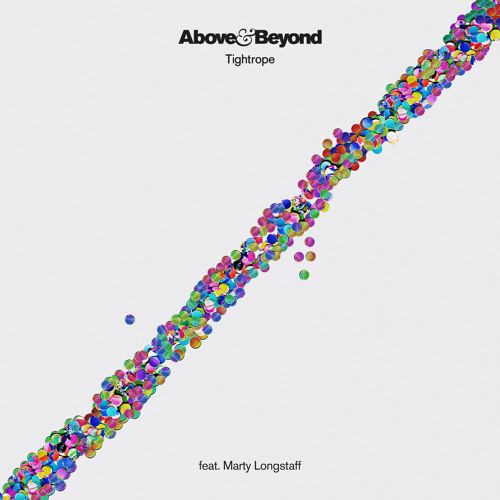 Above & Beyond Add Marty Longstaff to the Anjunafamily
The British trio of Above & Beyond recently released another single from what will soon be their fourth artist album. The track, titled 'Tightrope', features the vocals of British vocalist and song writer Marty Longstaff- someone new to Above & Beyond.
For years now, Above & Beyond have partnered with the same vocalists their fans are so familiar with. Justine Suissa from Oceanlab, Zoe Johnston, and Richard Bedford are all mainstays for Above & Beyond which is why it is a bit surprising, yet refreshing, that A&B tagged a relatively unknown vocalist for their brand new single.
In a recent Facebook post, Tony told the story of how he and Longstaff first met and how they came to work together on 'Tightrope'. By way of fate, they both attended the same songwriting workshop back in 2015. And although they didn't work together there, they became friends by the end of the workshop.
Since then, Above & Beyond have hosted Longstaff in the studio to work on different projects. One in particular seemed to have Marty Longstaff's name written all over it. As told by Tony in his Facebook post:
"I had this opening line in my ideas book that went – 'When you're running out of tightrope, and the sharks are down below' that summed up a feeling I'd had at 4am one morning. I fully expected to work out the answer to the question later in the song, I always try and get to a punchline. Marty started singing and just went into 'Does anyone know, please, does anyone know?' and it sounded so sad and moving and genuine we decided to leave it open ended. We wrote the extra lyrics together another day in the studio."
After the vocals were laid out, Above & Beyond began building the music around it. The lyrics intend to be melancholy, almost sad even, giving A&B the direction to create the dark, but beautiful song. To quote Tony, "It feels really big and dark and substantial and a real contrast to the fragile breakdown music that it spans. It's like a delicate musical cord hung between granite cliffs." Beautifully said indeed.
It does seem as though Above & Beyond have added another member to their Anjunafamily.  'Tightrope' featuring Marty Longstaff is available today and you can read Tony's Facebook post in its entirety below.