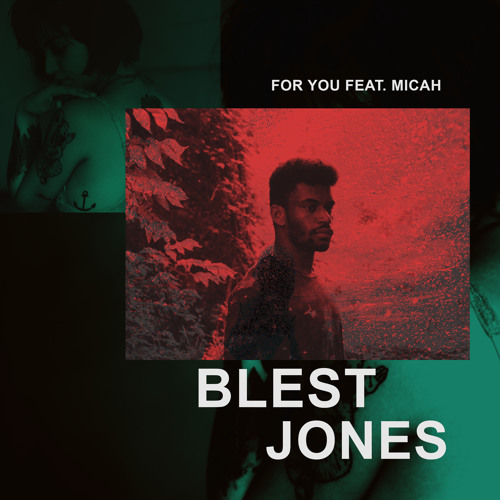 Blest Jones – For You (feat. Micah)
Singer/Songwriter Blest Jones hailing from the DMV area first jumped onto the music scene back in July of 2015, racking up thousands of streams quickly across multiple platforms. Subsequently, he caught the attention of several artists such as Whethan who collaborated with him on a song together called 'Chains' before signing to Atlantic Records and re-releasing the song as hit single 'Savage feat. MAX'.
Fast forward to August 2017 and Blest has a clear vision for his music with the help of Lush Records. On his first single 'For You' he dedicates the R&B ballad to a special someone. He tells it as it is in the emotionally raw tune. The delectable beat is minimalist but effective, with its silky nature only highlighting Blest Jones' words. The producer creates a dreamy aesthetic in the hazy beats of the track, with it's lingering guitar plucks and smooth percussion choices. Blest's sexy voice spews real emotion and honesty, yearning for something real.
Blest Jones – For You (feat. Micah) | Free Download