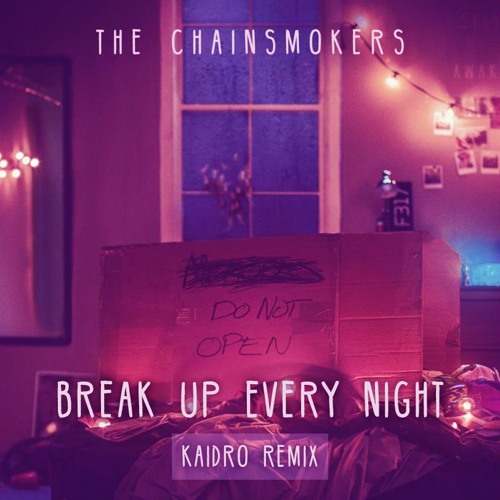 The Chainsmokers – Break Up Every Night (Kaidro Remix)
If there is one thing that up and coming producer Kaidro is known for, it's definitely his awesome remixes. The last we heard from him he dropped a dope remix of XYLØ's track, 'Alive'. And now he is back to give The Chainsmoker's track 'Break Up Every Night' the quality remix that it needs.
While, he keeps the lyrics untouched and the melodic spirit of the original the same, he overhauls everything else. The original track is arguably more of a pop song than a dance music track. Kaidro definitely rectifies that problem. From the buildup to the bouncy future bass drop, this remix is definitely something you can now dance to. Give the track a listen below, grab your own copy when it officially drops and keep an eye out for his next big thing.
The Chainsmokers – Break Up Every Night (Kaidro Remix) | Free Download