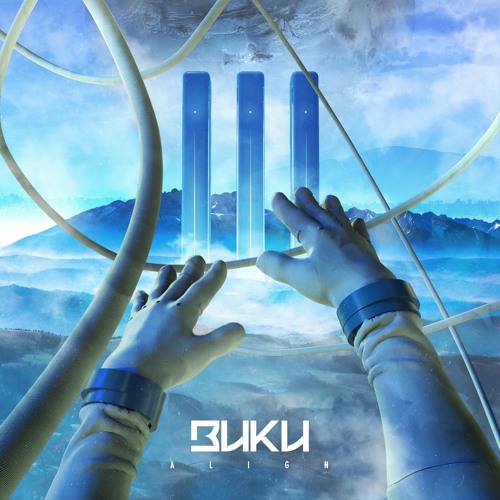 Buku – Align
Buku is about to take you on an adventure with his new single called "Align". The rising DJ and producer has been killing it on every track release which gained many positive reactions from his fans. The song is filled with a bass genre that goes hard at every drop. Buku also collaborated with well known artists such as Bassnectar, G Jones, Paper Diamond and Pete Tong. With his release, ravers will fall in love and get crazy to this track! Here's what Buku has to say about "Align" along with his previous single "Front To Back":
"With "Align," I set out to create a tune with a trance-anthem type atmosphere. I had so much fun with creating the "Front to Back" vocals, that I decided to incorporate the same studio techniques/tricks on my own voice. Not only is it super fun and strange to execute, I think I created a tune that you can throw your hands and belt out at the rave".
As you listen to the song, it starts with a slow tempo with vocals while the speed gradually progresses. The vocals also compliment the build up and when the drop is released, Buku definitely goes hard! The sounds will urge you to head bang and vibe to the rhythm of the bass. Overall, this song is on fire and we cannot wait to hear what Buku will produce next!
Check out "Align" by Buku on SoundCloud and a free download is available.
Buku – Align | Free Download