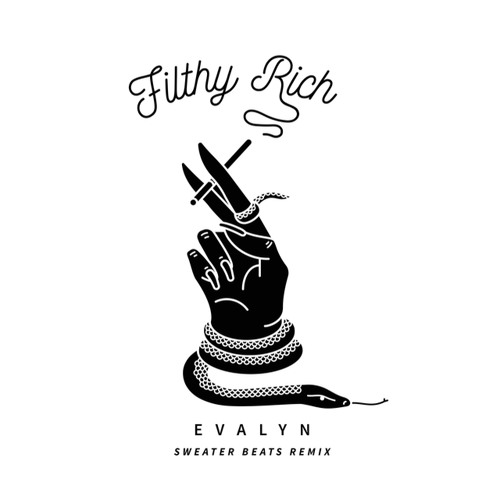 Evalyn – Filthy Rich (Sweater Beats Remix)
If you're looking to update your playlist with some fresh talent then check out Venice-native songstress Evalyn. Her debut single "Filthy Rich" is angsty and highly addictive — a song in which you can totally lose yourself.
The original track plays upon the etherial lyrics that are overlaid with a backdrop of haunting "oos" and glorious harmonies. The Sweater Beats rework adds theatrics to the melodrama of the slow-winding song. A mix of future bass elements and dramatic percussion make this sweet single more dance-centric.
Stream "Filthy Rich" below and follow Evalyn on SoundCloud here.