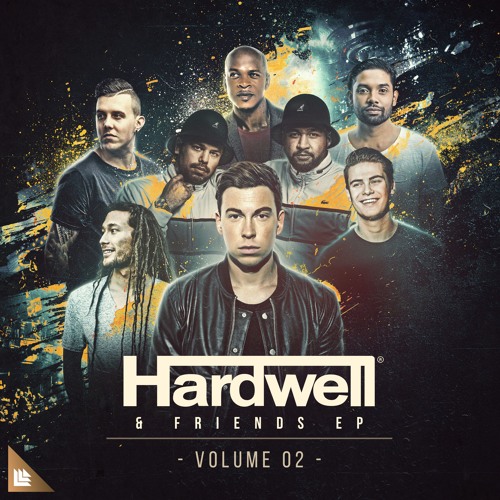 The wait for the complete Hardwell & Friends EP Vol.2 is finally over. After recently dropping the first three tracks last week, the last two have made their debut in the complete and finished product. The highly anticipated EP was released on Hardwell's own imprint Revealed Recordings and is everything you want from the EDM trailblazer. The EP features collaborations from Kill The Buzz, MOKSI, Max Collins, DR. Phunk, Mr. Vegas, Haris and Henry Fong. 
'Powermove' with MOSKI is one of the more upbeat songs on the EP. It is a fast, trappy and grimy sound that is exactly what you want from a heavy EDM song. 'Powermove' reminds me of what EDC or Ultra sounds like, so kudos.
The last and final song 'Here Once Again' with Dr Phunk is the perfect end to this EP. It is an epically loud banging techno anthem that transitions into a big room sound. You can really hear both Hardwell and Dr Phunk take over this track with their individual talents and making into one in-your-face track.
You can listen to the EP in full below. Enjoy and stay tuned!
Hardwell & Friends EP Vol. 2 | Stream/Download