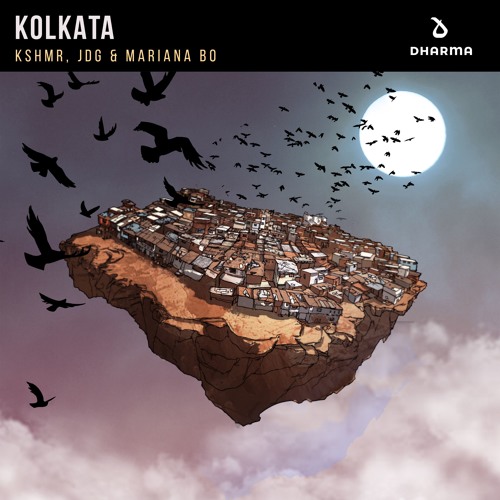 KSHMR, JDG, Mariana BO – Kolkata
Indi-American progressive house DJ KSHMR is at it again. Working alongside JDG and Mariana BO, KSHMR released his new single 'Kolkata'. The collaboration is on KSHMR's label Dharma Worldwide, releasing it shortly after his recent hit 'Festival of Lights' earlier this month. 'Kolkata' and 'Festival of Lights' could potentially be tracks on his upcoming EP Materia, but that is only speculation and nothing has been officially confirmed.
'Kolkata' has many unique sounds that KSHMR fans can attribute with his music. Stylistically, 'Kolkata', has the Indian inspired guitar riffs and percussion sounding as if it came from the streets of Kolkata as well as strings coming straight out of a big Bollywood movie set. Do not forget the electro synths that sound cool like a crisp winter breeze to chill you out during the heat of the summer. Once again, even though this has not been announced for any album, it could pop up on KSHMR's EP Materia. Stay tuned and listen to the track below!
KSHMR, JDG, Mariana BO – Kolkata