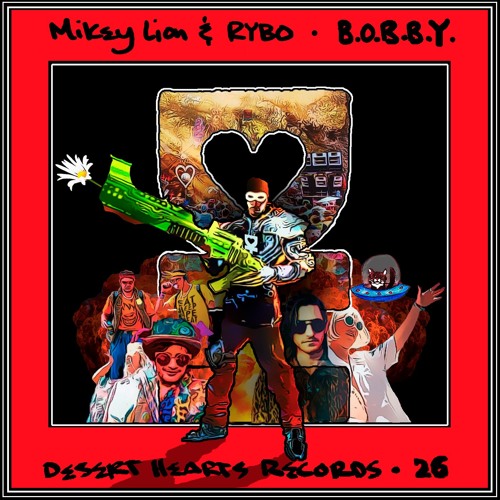 Mikey Lion, RYBO – B.O.B.B.Y.
Desert Hearts fans, we bring good news. The long awaited B.O.B.B.Y EP from head honcho Mikey Lion and label mainstay RYBO has finally arrived. The two track EP has been taking over dance floors for over a year and will have you listening on repeat.
'B.O.B.B.Y' is funky deep house tune that you will most definitely get stuck in your head. It is the quintessential Desert Hearts track- techno, endless bass lines, and a simple catchy verse line. Speaking of, who is this B.O.B.B.Y? It turns out that the track is a tribute to Wu-Tang Clan member The RZA and his alter ego Bobby Digital. House, techno, and a tribute? It can't get much better than that.
You can catch Mikey Lion at his massive upcoming gig during the Oregon Eclipse Music Festival this weekend. Grab a free download of 'B.O.B.B.Y' below and watch the video of the track dropping at Symbiosis last year.
Mikey Lion, RYBO – B.O.B.B.Y. | Free Download