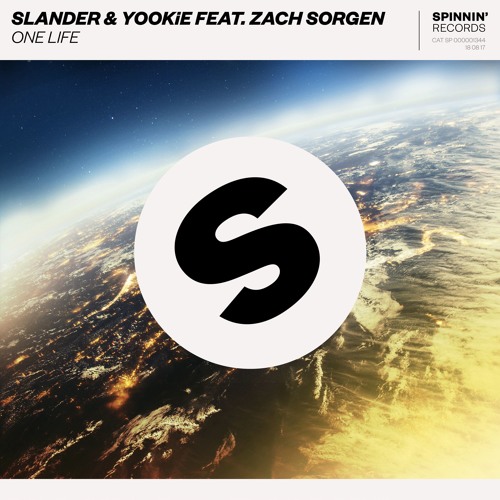 Slander & Yookie (feat. Zach Sorgen) – One Life
Sultry vocals, a chill trap beat, and outer space like synths. What more could you want in a new festival banger? That is exactly what Spinnin' Records's new track 'One Life' embodies. New York based duo YOOKiE has enlisted the help of Slander to bring you a ballad style song. 'One Life' tells the story of two lovers whose unbreakable bond is torn apart by long distance. It rockets into a thunderous chorus of Zach Sorgen's soaring vocals and gritty electric guitar chords. The triple collaborative is a different direction from YOOKiE's signature bass driven style but still delivers a package of musical expertise.
YOOKiE and Slander are one of the fastest rising acts of the dance music world. With a busy tour schedule including past performances with Kill the Noise, Pegboard Nerds, and Bad Royale they are a force to be reckoned with. Listen to 'One Life' on Soundcloud below.
Slander & YOOKiE (feat. Zach Sorgen) – One Life