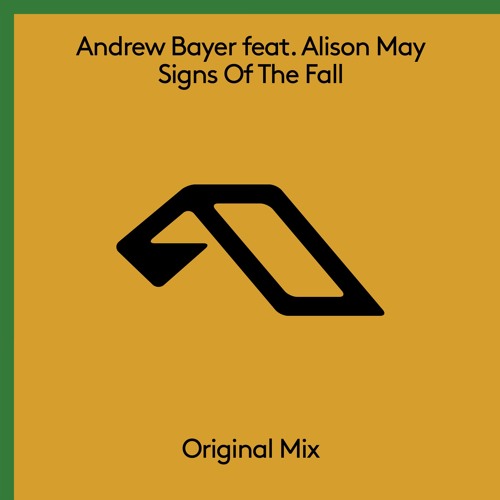 Andrew Bayer feat. Alison May – Signs Of The Fall
One of the most dominant American progressive/modern-trance DJ/producers is our own Andrew Bayer. Having graced the Group Therapy marquee events in the past Andrew has plenty of feathers in his cap. Bayer's tracks, namely 'Nobody Told Me' and 'Celestial' were humongous trance party anthems last year. He is out with his new single off Anjunabeats and it sounds like a classic. 'Signs of the fall' is a classic Vocal-Trance track with Alison May's beautiful voice gracing it.
The acoustic start to the track is smooth, all thanks to Alison's pitch perfect vocals. The tempo slowly progresses with the tension in the vocals. The tune behind is a signature skipping drums that Andrew has mastered and made his own over time. The track follows a simple yet effective bassline as it nears the acoustically symmetric end that leaves us wanting for more. Let us know what you think of this track.
Andrew Bayer feat. Alison May – Signs Of The Fall | Download