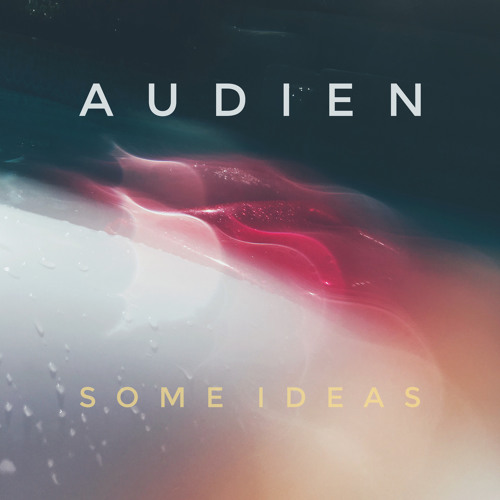 Audien – Some Ideas
Audien has some new ideas to show his fans, and they won't be disappointed. The Connecticut-based DJ and producer became famous for trance tracks such as 'Wayfarer', 'Iris', and 'Hindsight', and has since blended other sounds into his style, including progressive house, electro house, and trap. He's even collaborated with superstar country band Lady Antebellum for his 2015 hit 'Something Better'. Most recently, he released the pop-EDM hit 'One More Weekend', a collaboration with Max.
On Monday, September 11, Audien posted on Twitter that his new EP would be releasing on Friday, and now, just four days later, the three-track EP is here. Titled Some Ideas, the EP a strong mini-collection of songs with something for everyone to enjoy. The first track, 'Message', is a return to Audien's original progressive trance sound, blending emotive block piano chords, sparse vocal clips, and a gorgeous drop melody. The following track, 'Rampart', is a collaboration with Gammer, and it begins with a piano riff and gradually gains momentum, ultimately building up into a pounding dubstep drop. The song doesn't let down from there, as a second dubstep drop in double-time ramps up the intensity. The EP's final track, 'Resolve', switches gears yet again, taking things slower in an emotional future bass track. Synth bells, pads, bass, piano, and electronic drums blend together in a bittersweet atmosphere with a melody that plays like a lullaby. The ensuing future bass drop is massive, and it elevates the emotions into the perfect final climax for the EP.
Fans wanting to experience Audien live are in luck, as he has a variety of upcoming tour dates, with tickets available on his official website. Be sure to stream his new Some Ideas EP below and let us know what you think.
Audien – Some Ideas | Stream/Download