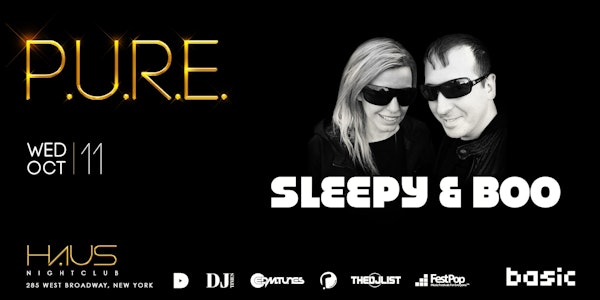 New York City luxury nightclub, HAUS, is beginning their new P.U.R.E. series this coming Wednesday with Grammy nominated artists, FATUM. The nightclub will be hosting bi-weekly shows featuring artists from all around the world. Tickets are now available for the first three events of the series. Check out the dates below and be sure to grab your tickets now because they will go fast!
Wednesday, September 13th – FATUM
Wednesday, September 27th – Damien Anthony
Wednesday, October 11th – Sleepy & Boo
Wanna catch opening-night of the new 'P.U.R.E. @ HAUS NYC' event series in New York's Tribeca/SoHo on Weds September 13th? We have a limited number of VIP tickets for you and a guest! Simply TEXT (917) 282-1800 with the promo code "P.U.R.E. @ HAUS/EDMTUNES" and include your full name as it appears on your I.D. and your email address. We'll text you back to confirm your complimentary VIP entry with a +1 guest. Age 21+. Deadline: 3:00PM Sept 13th.