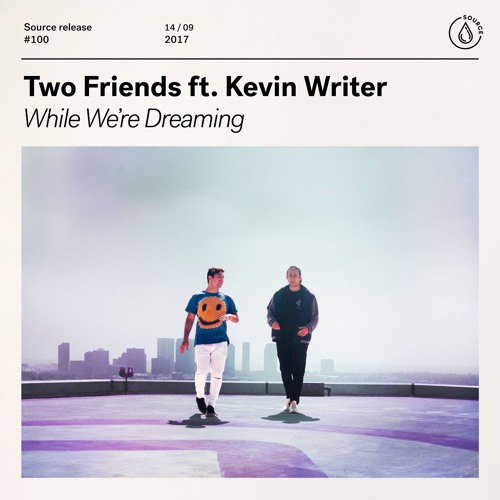 Two Friends Ft. Kevin Writer – While We're Dreaming
Matt and Eli, aka Two Friends, have had a busy summer. In between touring they put some sweet remix for tracks like Passion Pit's 'Sleepyhead', Audien & 3LAU's 'Hot Water', and more. And now they are looking to kick off the fall season with a brand new original: 'While We're Dreaming'. Featuring vocalist Kevin Writer, this Spinnin' Records release is the track you've been looking for.
While the summer season is coming to a close, their feel-good summer sound certainly hasn't changed. Kevin Writer's light vocals along with the sweet trumpeting complement their signature sound and create a perfectly composed, dance-worthy piece. Give the track a listen and grab your own copy in the link below. They are also currently on their fall While We're Dreaming Tour so definitely check them out at a city near you.
Two Friends Ft. Kevin Writer – While We're Dreaming | Download