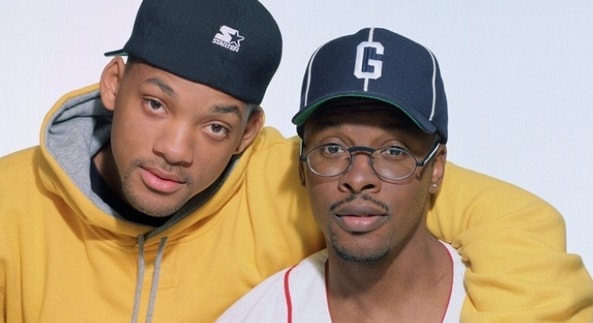 Back in August, Will Smith made his debut into dance music with "Get Lit" featuring DJ Jazzy Jeff. The track wasn't a critical or chart-topping success, but it was entertaining for something from a duo whose been out of the musical spotlight for over a decade. And, to be fair, "Get Lit" takes on the form similar to the chaotic ear-busting tracks we hear across major festivals. So let's cut Will some slack.
For some of you who weren't "Gettin' Jiggy Wit It" back in the 80's and 90's, you might be surprised to know that Will Smith actually has 5 Grammy's under his name. Two of those include his friend and collaborator DJ Jazzy Jeff.
What's one minor EDM flop when compared to 5 Grammys anyway, right? That seems to be their thoughts exactly, because Will Smith has announced that he and DJ Jazzy Jeff have 30 forthcoming tracks in the works. This would mark his official homecoming to the music industry.
We can't lie and say we're not curious as to what direction this eccentric duo might be taking with their forthcoming sound. Perhaps a nod to their classic innocent funk meets the elements of moombahton?
Oddly enough, we're here for it.
Stream "Get Lit" below.