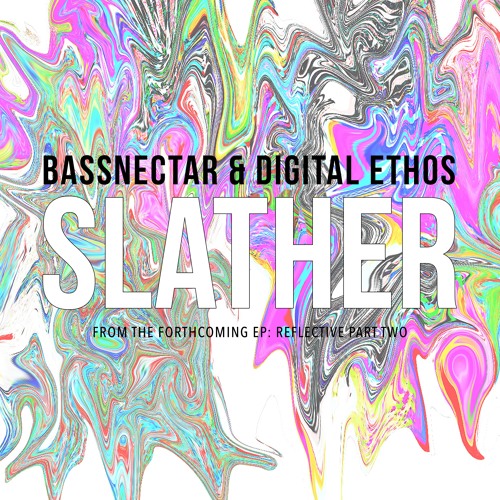 After teasing this newest track to a massive crowd of Bassnectar fans at Florida's own Suwannee Hulaween. The highly anticipated ID with Digital Ethos is finally here.
This fire track features an insane collaboration between Bassnectar and the hot emerging bass producer Digital Ethos. Digital Ethos originally from New Jersey brings to this track his own unique take on progressive trap and bass style music. When combining Bassnectars' indescribable bass style with Digital Ethos hybrid futuristic vibrations we are graced with "Slather".
Fortunately for Bassnectar fans everywhere, Nectar has accounted that Reflective Part 2 will be officially released on December 1st. The hot new EP will be released through Nectars very on label; Amorphous Music. 
While we all wait eagerly for Bassnectar to grace us all with his highly anticipated EP, I invite you all to turn up your speakers and turn up the bass. Sit back and prepare your mind for the newest Bassnectar and Digital Ethos collaboration "Slather"