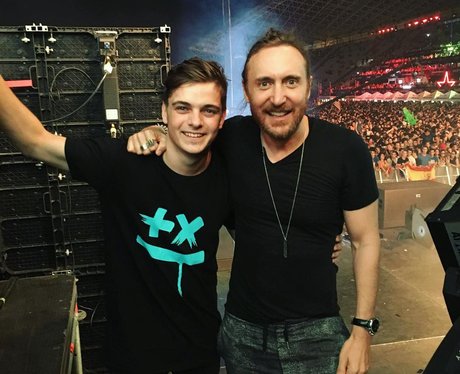 Fans have been patiently waiting for the collaboration debuted at Tomorrowland between Martin Garrix, David Guetta, and Ellie Goulding, but it looks like they won't be receiving what they had in mind. Garrix broke the news via Twitter as a response to an Ellie Goulding fan account.
#INFO Martin Garrix has posted this video in his Instagram story saying SOON about "So Far Away". I think we've all heard the rumors about whether Ellie will be the definitive voice in the song or not, due that we can not hear Ellie's voice in the video, we just have to wait ?? pic.twitter.com/Q4WrzUJhC7

— Ellie Goulding Spain (@EllieG_Spain) November 20, 2017
it's not w Ellie anymore

— MARTIN GARRIX (@MartinGarrix) November 21, 2017
According to this Reddit user, the reasoning behind the change has to do with Goulding's management preventing the release.
CONFIRMED: Martin Garrix's new collaboration with David Guetta will NOT feature Ellie Goulding anymore. Reason : Ellie's management keeps pushing back the release date because they want to put out her records first. from EDM
I can't imagine the song itself has been changed that much, replacing Ellie Goulding can definitely impact how the song is received by fans.