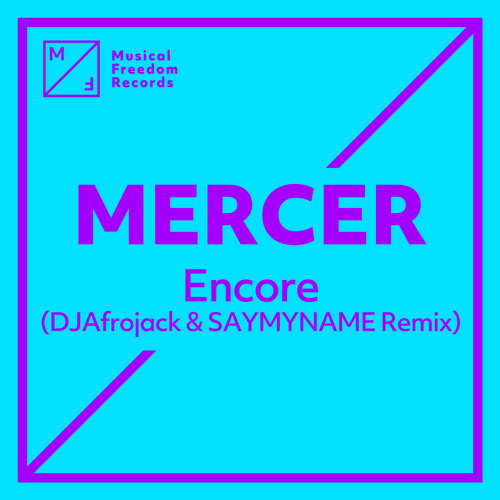 Mercer – Encore (DJ Afrojack & SAYMYNAME Remix)
After a busy couple months full of hot new releases and fresh audience thrilling bangers, world-renowned DJ Afrojack is once again tearing up our sound systems with his jaw-dropping remix and collaboration with SAYMYNAME on the already popular song "Encore" by Mercer.
Mercer originally released this sexy track back in late 2015 with a heavy emphasis on the vocal track and melody. Afrojack and SAYMYNAME's talents collide, amplifying Afrojacks' classic trap rhythms and style with a hidden but underlining echo. The dynamic duo gives fans what they always expect from these two artists- big room, festival vibes, combined with a hard dark bass run.
Get ready for the festival bang that will be tearing up the stages at your next big event. Get up and get down with Afrojack and SAYMYNAME as they bring you their unique remix of Mercers' "Encore".
Mercer – Encore (DJ Afrojack & SAYMYNAME Remix) | Free Download