We've all heard of Ultra before, and many of us have it at the top of our festival bucket list; countless electronic music aficionados in Mexico and beyond have been waiting for the iconic event to make its way South of the border, and it finally did for the first time on October 6th and 7th.
I was one of the lucky ones who got to go. Never having been to an Ultra event before, but always wanting to, I was stoked. The Foro Pegaso Stadium in Toluca, right outside Mexico City, was the perfect location. Fresh air, not too crowded, and no traffic.
Receiving a huge international festival like Ultra Mexico 2017, there are always huge expectations. Ultra exceeded every one. The electronic music or "EDM" scene has grown rapidly in Mexico's recent years, with big names visiting from around the country and world – but nothing like this.
The Music
This year's lineup was incredible; filled with all kinds of local talent, as well as international headliners like KSHMR and Armin van Buuren.
Let's talk about the Mainstage first. Starting off the day right, Feed Me, all the way from England, was coming in hot, and made sure the crowd knew they weren't getting rest anytime soon. Smiling faces, jumping, going crazy at every drop – the crowd loved it.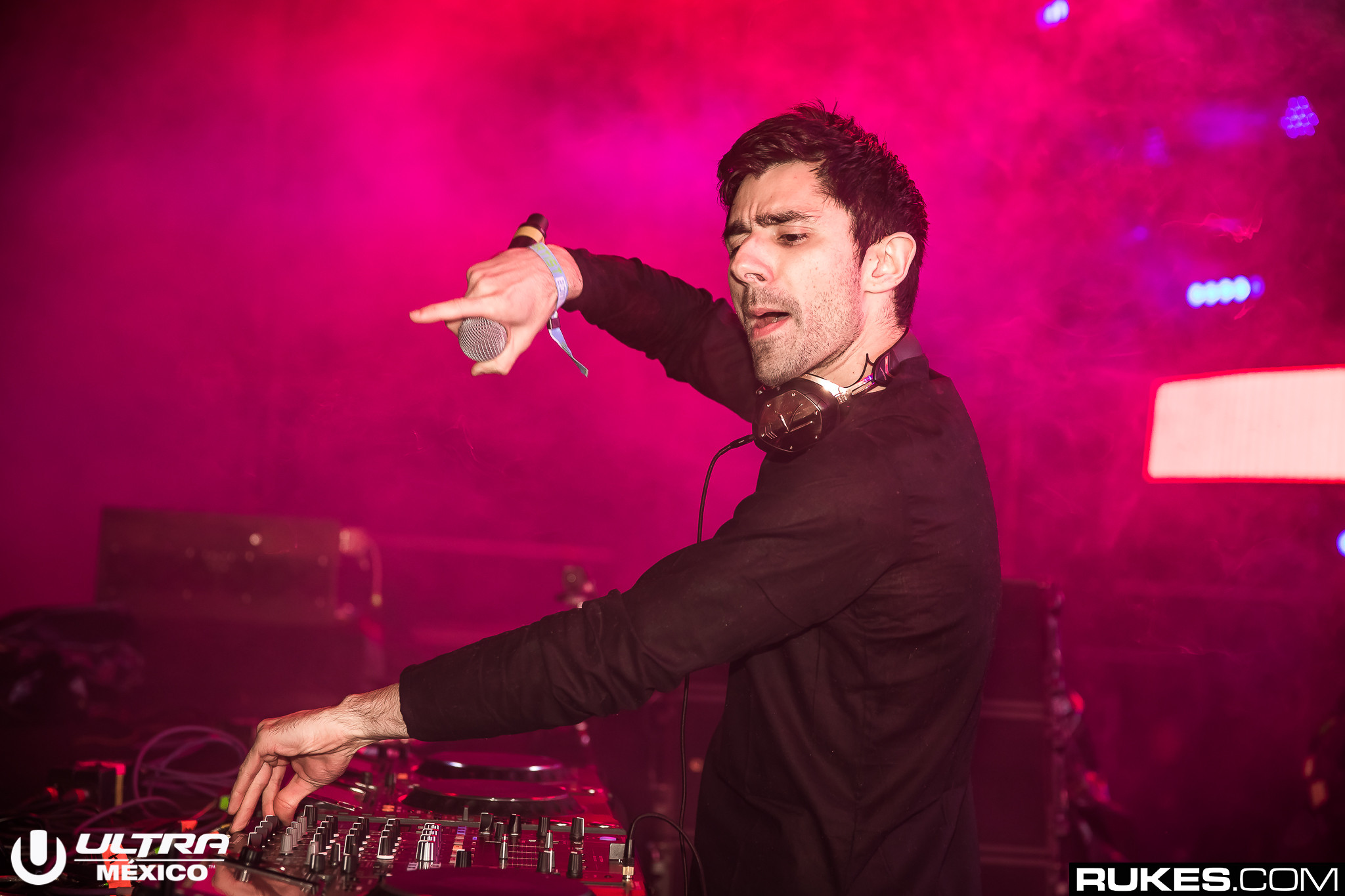 Later on we were blessed with the presence of Nicky Romero, Martin Garrix, Dash Berlin, and perhaps the most sought-after act of the weekend, Armin. It seems as if every artist had planned out unique samples with the flavor of Mexico to spice up their sets just a little more.
KSHMR really stood out to me, from the effort of speaking some words in Spanish, to showing us some new features specific to Mexico, including a tribute to Jose Alfredo Jimenez with El Rey.
Worldwide Stage
As a huge trance fan, I had myself parked here for quite a while. Starting it off with some psytrance was Ticon, then 1200 Mics, Krome Angels (who were outstanding), and the legendary, Orjan Nilsen.
Of course, no one could forget the mindboggling chaos of Infected Mushroom or the euphoric experience that was Paul van Dyk. I've been waiting years to see him and he exceeded all expectations.
Resistance
The Resistance Stage is a venue powered by a kind of "counter-culture" if you will. They're not your mainstream artists, they experiment with new ideas, and they break barriers.
With incredible artists like Sasha, Joris Voorn, Maceo Plex, and Pete Tong, I'm not just speaking for myself when I say this was often the place to be. The techno scene in Mexico is large, and rapidly growing, and the crowd size proved that! If the stage was open 24 hours straight, I don't think anyone would've gone home.
Bud Light Stage
The Bud Light Stage is simple, yet charismatic, and with some seriously talented artists fueling the crowd. Local talent out of Mexico City like Mijo, Negre Salcedo, and Metrika were all impressive and I can see them playing even bigger stages in the near future.
Gregory Trejo, DJ and producer out of Peru, definitely promised a great night, but competing with Armin made things pretty difficult.
Overall
This having been the first Ultra Mexico edition, it's understandable that there were some kinks that needed to be worked out. However, overall, it was a pretty smooth experience, and you can't compete with that lineup.
I will say that the people were super friendly and most were really just there for the love of the music. The grounds were really well-kept and I didn't experience any issues with bathrooms, water, or any of the necessities that can make or break a festival experience. With Ultra's massive expansion across the globe, Ultra Mexico appears here to stay and we can't wait for next year's edition!