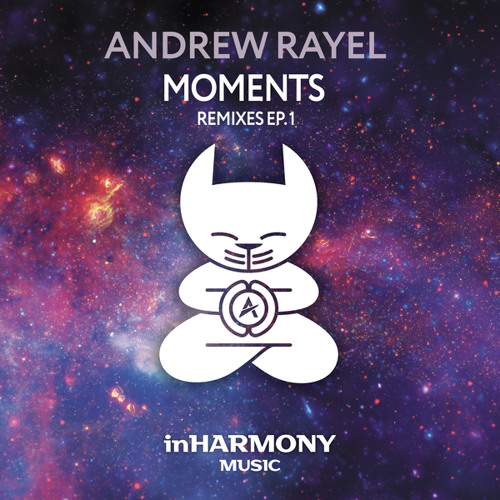 Andrew Rayel is back once again to present Moments Remixes EP.1 on inHarmony Music. This collection of re-invisioned tracks from Andrew Rayel's original studio album, Moments.
The passion and power that Andrew Rayel infuses into each one of this tracks has the ability to start a fire inside the hearts of millions of trance music lovers hearts. Rayel showcases his fresh unique talents, drawing in a new era of trance music.
Moments Remixes EP.1 is a gorgeous work of art and nature alike. Spencer Brown's Hypnotic Extended Mix of "Moments" is upbeat with a spunky vibration, a perfect balance of gradual builds leading to suspense. With this revisioned vision of this track adding in unexpected melody changes, fans are loving every second of it. The Crystal Lake remix of "Heavy Love" brings a whole new sound and version of the otherwise radio friendly track. Crystal Lake tunes up the naughtiness and brings is some wide style trap. With a progressive intro that dives deep into rich violin strings, combined with Key Sones' vocals this track will be crushing stages all festival season.
Meanwhile, the Exis remix of "Once In A Lifetime Love" is a progressive trance take on this original track. With a beautifully crafted combination of enchanting synths enveloping Kristina Antuna's vocals, this track has the ability to transport trance fans worldwide to another dimension. Finally, the Manse extended remix of "Home" featuring Jonathan Mendelsohn's vocals is a heart racing remix packed with feels and good vibrations.