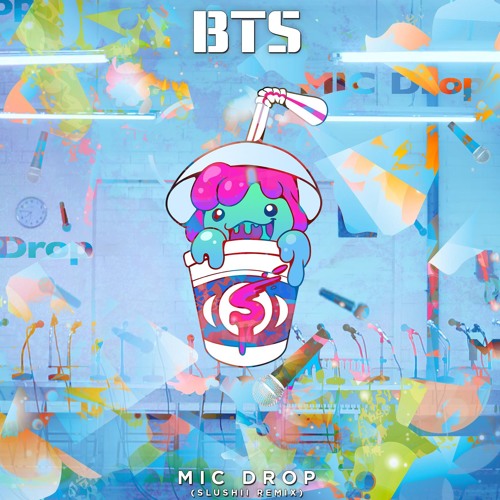 Slushii – BTS Mic Drop (Slushii Remix) + I Hold Still (Remix)
Slushii's come up into the EDM scene has been felt in waves. This Los Angeles based producer shoes no sign of hesitation. With incredible performances at world famous festivals such as Lollapalooza, Tomorrowland, and EDC Orlando, alongside releasing his debut album Out Of Light, this outstanding producer is showing signs he will be in high gear coming into the new year.
With 2018 quickly approaching Slushii has just dropped his newest remix to "Mic Drop". He injects his own unique style of EDM beats into this hip-hop original. A combination of bubbly overtones mashed together with an anime-inspired vibration. In no time this tune will be tearing up dance floors everywhere.
In addition to "Mic Drop", Slushii has decided to treat his fans to a VIP remix of Crankdat and Jauz's collaboration "I Hold Still". Opening with a bouncing xylophone-esque chord mashup and heavily processed vocals, this track leads into one of the most intense drops that this producer has formulated all year long. Sluhsiii brings his unique dirty vibrations to the forefront of this remix but still maintains this flow and style of the original track. Both of these incredible tracks can be found below.
Slushii – MIC Drop (Slushii Remix) | Download

Slushii – I Hold Still (Slushii VIP) | Download