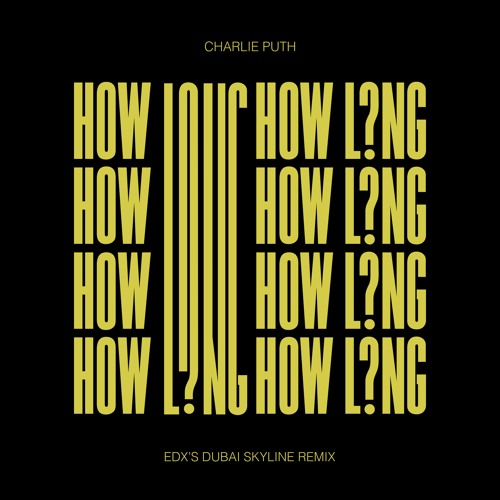 Charlie Puth – How Long (EDX Dubai Skyline Remix)
Charlie Puth is currently dominating the pop music scene with his flavorful variety of soulful pop that takes a page out of classic R&B with sprinkled funky elements. His tantalizing vocals are instantly recognizable and possess a highly addictive formula that makes it damn near impossible to get out of your head.
EDX, takes the chart-topping number "How Long" from a romantic pop hit into a club-bumping deep house banger. The interplay between Charlie's sultry vocals and the the uptempo build of the rhythm entice the ear at the opening of the track. The groove shifts in character from high tempo to melodic, giving way to the subtle deep bass drop. This melodic deep house track was made for the dance floor. It's a jam that delivers in energy and catchiness, a perfect encapsulation of pop and electronic music. Stream the track below.
Charlie Puth – How Long (EDX Dubai Skyline Remix) | Buy/Stream