Along with releasing "Humanz" this past year, Gorillaz have gone on tour, curated a music festival, launched an app, and even announced a TV show. It's safe to say that they are showing no signs of stopping.
Now, the illustrator half of Gorillaz, Jamie Hewlett, has revealed that in 2018, new music can be expecting from the band. In an interview with TASCHEN Books, the publisher of his art book, "Inside the Mind of Jamie Hewlett", he revealed that he and bandmate, Damon Albarn, are working on new material for their next album.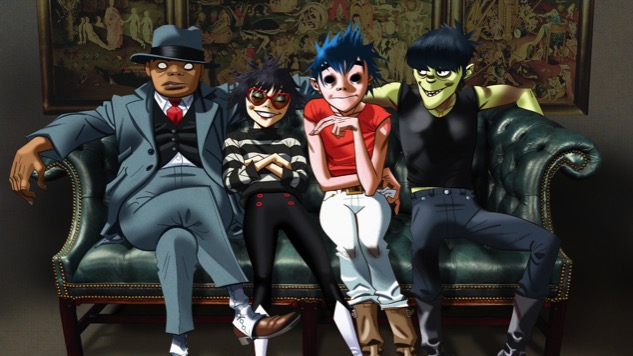 "We're working on another Gorilllaz album that we're going to be releasing next year. We're going straight into the album with no break," Hewlett explained. "Usually we have a good five-year break between each album but we decided, 'You know what? Let's keep going.' Because there's ideas for a few more albums, so we're going to go straight into that. And that will be all of next year and probably the year beyond that."
The band plans to push boundaries with their new music, too: "I'm inventing a new sound for the next album, so that itself is exciting for me," Hewlett continued. "Damon started to send me demos for new songs quite early on and that's always exciting to hear the new direction in the songs that are being made."
How exciting! The wait for more Gorillaz music may not be too much longer after all.
Listen to Hewlett's comments at the 10:20 mark in the interview below: