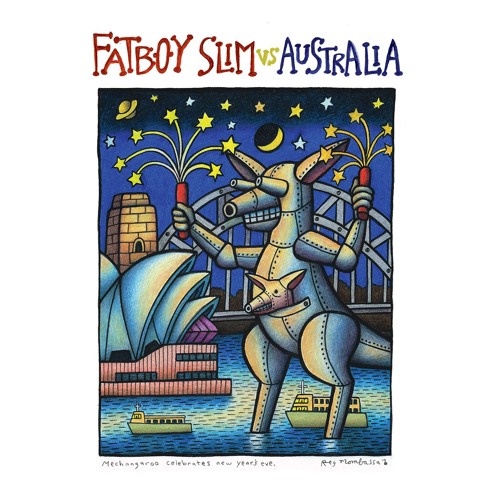 Fatboy Slim – Eat Sleep Rave Repeat (Northlane Remix)
'Eat Sleep Rave Repeat' by Fatboy Slim is one of the most iconic EDM tracks that listeners know. As the phrase encourages the raving lifestyle, the Aussie band Northlane, created a metal core remix to the track. This is where EDM meets screamo and it totally gives the song an interesting kick. Released by BMG Rights Management (Australia) Pty Ltd, get ready to rock on to the new mix!
The remix begins with the lyrics and the male vocals are deeper. As the song progresses, the vocals will slur as the drumming beats reach the drop. The rock/screamo sounds will play and you can feel the heavy massive tune until the end. Northlane definitely killed this remix and we are amazed at the overall production! Check out this crazy remix of 'Eat Sleep Rave Repeat' down below.
Fatboy Slim – Eat Sleep Rave Repeat (Northlane Remix)