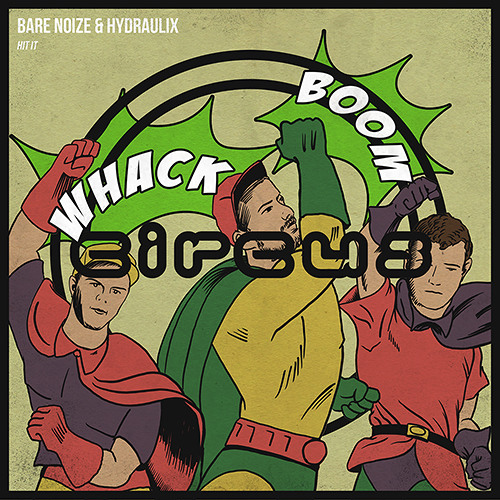 Bare Noize x Hydraulix – Hit It
If there's one thing you can count on, it's that Circus Records always brings the heat. From Flux Pavilion himself, to Doctor P, to Funtcase to Diskord, they have one of the most stacked lists of hard-hitting bass artists out there. And now they are adding a couple more new artists to that list. Australian artist Hydraulix and UK duo Bare Noize are making their debut on the label with their latest track 'Hit It'.
And 'Hit It' is definitely a track that hits the spot. It's a fast paced piece that has a feel reminiscent of an old school superhero cartoon. Give the track a listen below and be sure to keep an eye out for both of these artist's next releases.
Bare Noize x Hydraulix – Hit It | Download