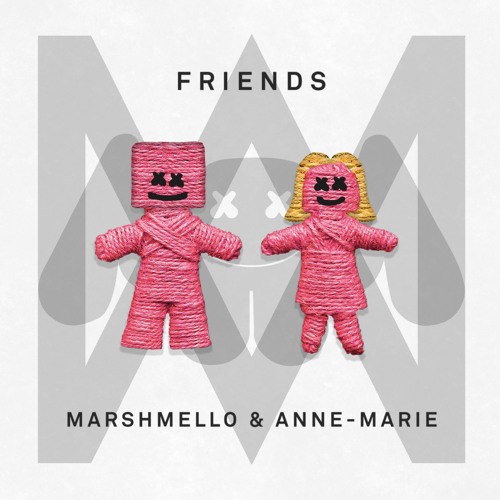 Marshmello ft. Anne Marie – Friends
Marshmello has earned himself praise for his variety of music the past couple years. He can release a pop song, a trap track, and really has shown his diversity in producing. He's teamed up with the likes of Migos, Selena Gomez and most recently the late Lil Peep. Today, he teams up with Anne Marie on their new single 'Friends'.
'Friends' is a catchy and poppy radio friendly track. It's a good track for anyone who seems to be in the friend zone with a girl, as Anne Marie clearly states that she has a man who wants more than just friendship. Seems like a Chainsmokers desperate love song! The track has addictive vocals and popping snares. 'Friends' will surely get you in singing mood and ready to go out this weekend.