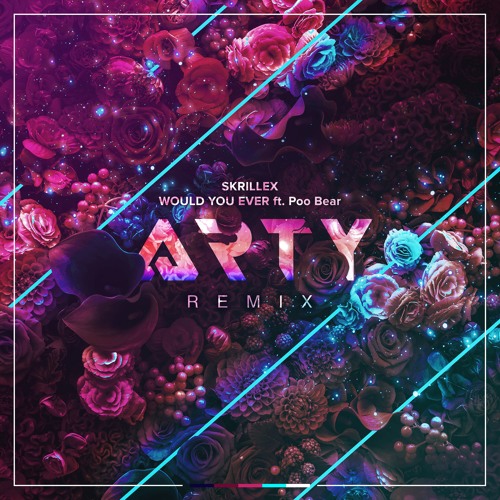 Skrillex & Poo Bear – Would You Ever (ARTY Remix)
Russian producer Artem Stoliarov or ARTY has you covered if you are looking for an epic progressive house dance track with his stab at a remix of Skrillex and Poo Bear's 'Would You Ever'.
Recently he teased a remix of Porter Robinson passion project Virtual Self's 'Ghost Voices', dropped a fresh prog house track 'Sunrise', and continues to tour both as Arty and his trance alias ALPHA 9. Known for his work with Armin van Buuren, Above and Beyond, and many different labels and originals, he's got a wide range of places to draw inspiration from.
'Would You Ever' has been remixed so many times, it's hard to believe a fresh take is possible, but Arty has been looking to get back to his progressive house roots and this remix works so well. His last full album was in 2015 but he hasn't stopped since then, with a residency at XS Encore Las Vegas and a weekly radio show on Sirius XM.
Arty's experience in dance music is obvious here, not a single note is out of place. The tune builds perfectly, with the right mix of vocals and backing synths, with an energetic breakdown. With more and more of this genre coming out from Arty, we're excited to see this veteran in the scene does next. Listen and enjoy a free download below!
Skrillex & Poo Bear – Would You Ever (ARTY Remix) | Free Download