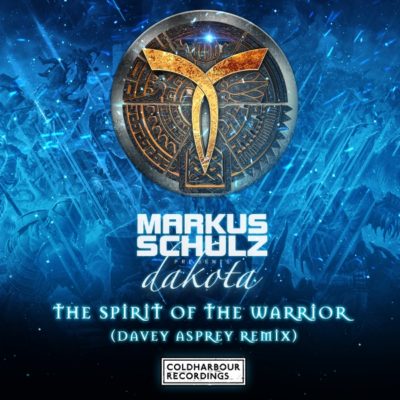 Dakota – The Spirit of The Warrior (Davey Asprey Remix)
Davey Asprey is making some serious waves in the trance community yet again with his remix of Dakota's 'The Spirit of the Warrior'. The British native is becoming an integral part of the trance scene. He has gained more popularity and notoriety with every release.
You may have first heard about Davey Asprey with his smash hit 'The Rapture' released on FSOE. He has since seen two releases on Armada titled 'Fallout' and 'Fantome'. Asprey was even singled out by Armin van Buuren in 2017 for being one of the hottest new DJs in the trance scene. A praise definitely worth remembering.
His latest track remixes Markus Schulz's alias, Dakota. The remix sees its release on Schulz's label Coldharbour Recordings. The track is a perfect indication of Asprey's unique style. He starts off with a full minute of slow build up before bringing in an uplifting and heavy bass. The melodic chords and uplifting synths blast through the speakers and overtake the listener's ears with euphoria.
This release comes right in time for Dakota's performance at Transmission Asia. Be sure to look out for this track during his set and check it out below.