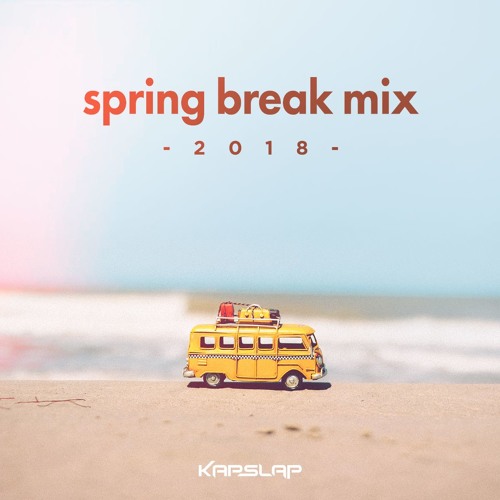 Kap Slap- Spring Break 2018 Mix
"Play this at pregames. Play this at the beach. Have a good time and show your friends". I don't think truer words have ever been spoken.
This is what Kap Slap said to open up his brand new 2018 Spring Break Mix. The Massachusetts-based producer has certainly made a name for himself over the last couple of years. Awhile back, this dude was tearing up small clubs and colleges with his impressive mashups. In 2016, he saw his first major single, 'Felt This Good', top the dance charts. Now, Kap Slap is molding his mashup roots and original scores together just in time for Spring Break 2018.
This mix is about as feel-good as it gets. At every corner, you'll be singing along to recognizable vocals mashed up with energetic beats. He opens up with Selena Gomez' 'Wolves' vocals over Jonas Aden & Brooks' 'Take Me Away'. From there, the good vibes and sing-a-longs just keep getting better. To finish off the mix, Kap Slap mashed up Journey's iconic 'Don't Stop Believing' with Martin Garrix's 'Pizza'. A very solid way of finishing off an hour long party mix.
If you're planning on throwing a pregame, or house party, or setting up a dope spot on the beach, give this mix a spin. I promise you won't be disappointed. Check out the mix below, and if you want to check out the tracklist, you can find it here.
Kap Slap- Spring Break 2018 Mix | Free Download