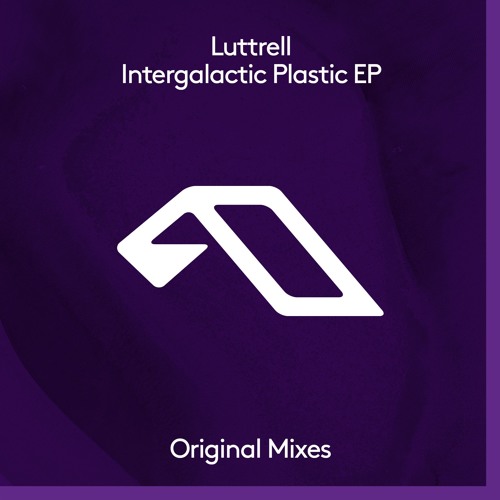 Luttrell – Intergalactic Plastic EP
Hailing from San Francisco, Anjunadeep's newest mainstay Luttrell is back and better than ever. Following his latest single 'Contact' which was well received amongst fans and fellow industry cohorts, Luttrell showcases his talent once again with his new Intergalactic Plastic EP. 
The three-track EP is a melodic and diverse masterpiece. The title track 'Intergalactic Plastic' is a long, slow build into a trance sound with the tiniest sprinkle of house placed faintly in the background. This is easily the most melodic track on the EP, starting it off with uplifting waves of sound that overtake your headspace. 'What You Are' is a bubbly yet dark track that has heavy elements of acid house embedded throughout. The synths go up and down with little build up scattered in between, resembling a subtle big-room trance vibe, which then circles back around into an intergalactic sound. Last but not least 'Wake Me Up Tomorrow' ends the EP with an upbeat and funky vibe. Still easy listening, this track takes things down a more house driven road with some infused hip-hop elements.
Luttrell is on a path towards something great- Intergalactic Plastic is the first of many successful releases to be seen from this talented SF native. Listen and download below!
Luttrell – Intergalactic Plastic EP | Buy/Stream

Luttrell On Tour:
3/15 – Venue – Vancouver, BC
3/17 – The Showbox – Seattle, WA
3/22 – RC Cola Plant (Common Ground Miami) – Miami, FL
3/24 – Gramps (Anjunadeep Open Air: Miami) – Miami, FL
3/25 – Ace Of Spades – Sacramento, CA
8/12 – Three Mills Island (Anjunadeep Open Air: London) – London, UK