You might be classified as "living under a rock" if you are unfamiliar with the Billboard Hot 100. However, some may not be aware that the chart rankings are based on sales and online streaming, not to mention the fact that they have created one of the most highly anticipated music festivals of the year.
The Billboard Hot 100 Music Festival 2018 edition is truly one that you will not want to miss. The lineup showcases some of the biggest and most well-recognized chart-topping artists such as DJ Snake, Future, Rae Sremmurd, Machine Gun Kelly, French Montana, NGHTMRE, Krewella, Cheat Codes, Matoma, The Knocks, and many more!
Check Out The Lineup (To Date) Below: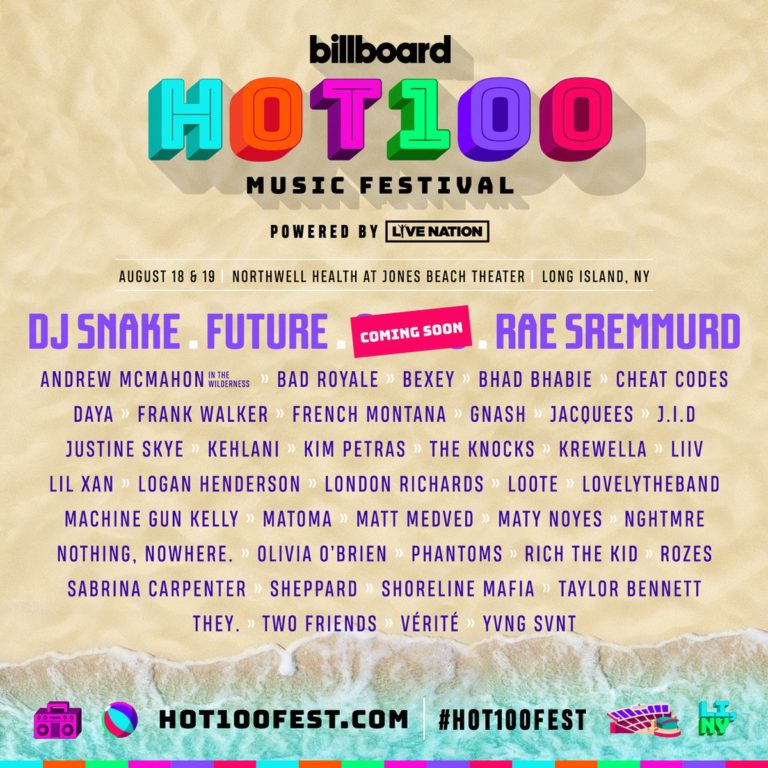 On August 18 & 19, 2018, one of the hottest fest',  it's indeed quite aptly named, will be returning to the New York's Jones Beach Theater.
Tickets are guaranteed to sell out quick; that said, be sure to purchase your tickets ASAP when they go on sale Friday, August 13, 2018.
In the meantime, you can sign up for crucial updates on giveaways, tickets, the lineup, and much more.
Mark your calendars, music lovers, this one is going to be HOT!