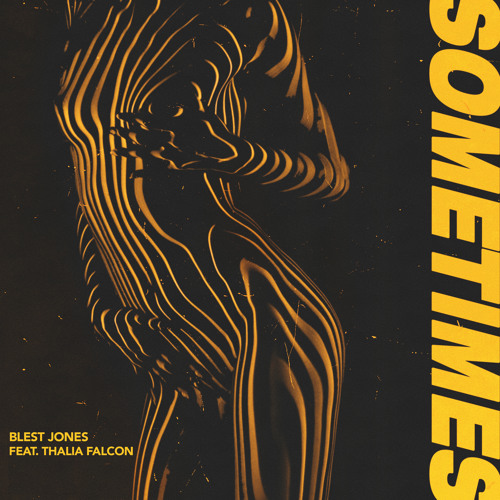 Blest Jones – Sometimes (feat. Thalia Falcon)
Singer/Songwriter Blest Jones hailing from the DMV area first jumped onto the music scene back in July of 2015, racking up thousands of streams quickly across multiple platforms. Subsequently, he caught the attention of several artists such as Whethan who collaborated with him on a song together called 'Chains' before signing to Atlantic Records and re-releasing the song as hit single 'Savage feat. MAX'.
After a successful first release of 2018 titled 'Pressure' which landed on Spotify's playlist Creamy Tracks, Blest quickly follows it up with a duet alongside singer/songwriter Thalia Falcon. Blest reminisces on an old flame where her beauty still haunts him but she no longer feels the same and sometimes he wishes things were different. The production is minimalistic but powerful, with its silky nature highlighting Blest Jones' every word. The producer creates a dreamy aesthetic in the hazy beats of the track, with its fat bassline and smooth percussion choices. Blest's voice alongside Thalia Falcon spews real emotion and honesty. Enjoy.
Blest Jones – Sometimes (feat. Thalia Falcon)