Carnage is one of those artists that you simply love to hate. Although the notorious producer has been relatively calm during this past year, despite having a minor hiccup with Deadmau5, there is no shortage of hype in his career.
The Guatemalan-American DJ has announced that he will release his debut album called Battered Bruised & Bloody on April 13, 2018.
Adding to the excitement, the 'WDYW' musician has unleashed the complete and official tracklist for the world to see.
The debut LP is packed with several very high profile collaborations such as Lil Pump, Steve Aoki, Migos, Deko, Killy, Young Troy, Lil B, and that's just to name a few!
Check out the full tracklist: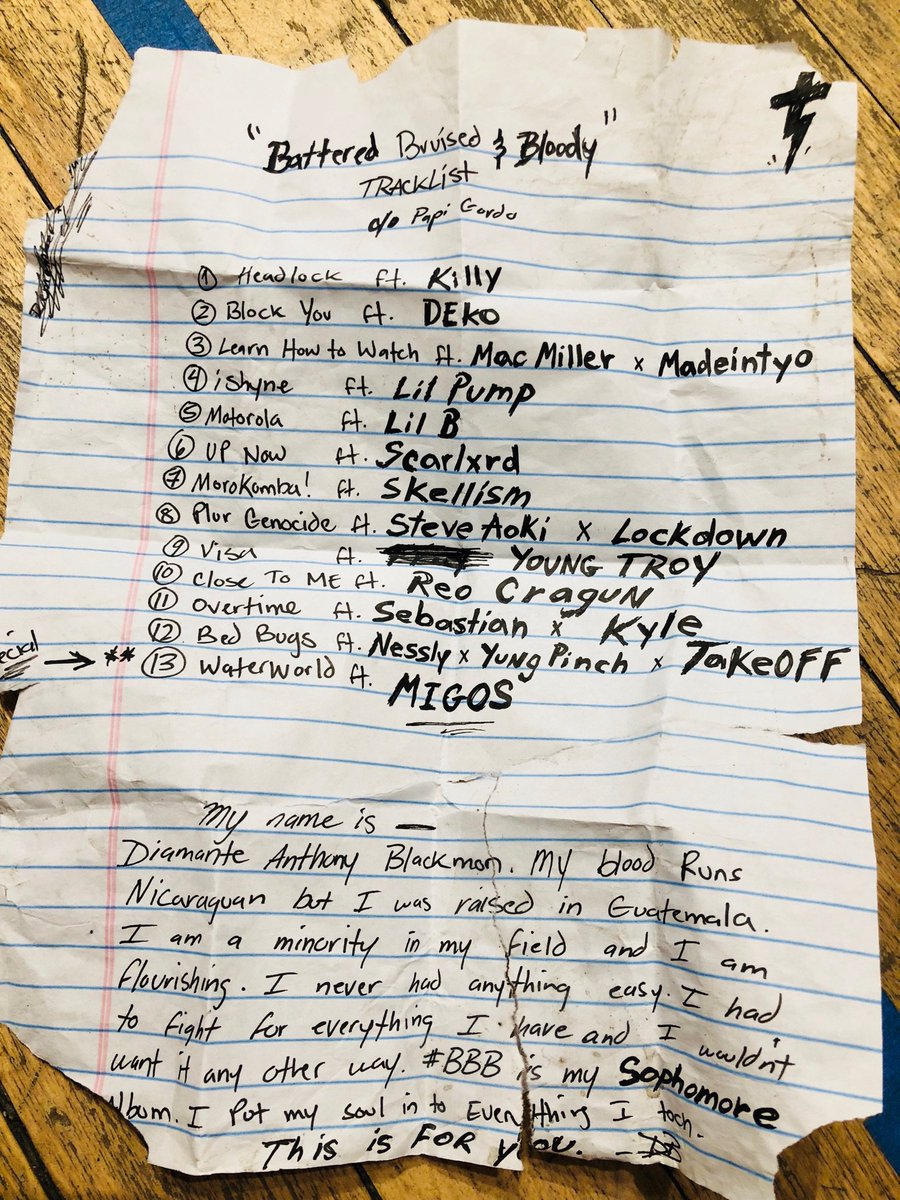 Following the list, Diamanté Anthony Blackmon, better known by his stage names Carnage, pointed out a few key elements that have truly impacted his career. He writes:
"I am a minority in my field and I am flourishing" […] "I put my soul into everything I touch. This is for you."
These statements alone demonstrate his will to overcome the many obstacles in the electronic dance music community. Props to him for proving why he belongs among the rest of the EDM heavyweights. We look forward to hearing what he has created.