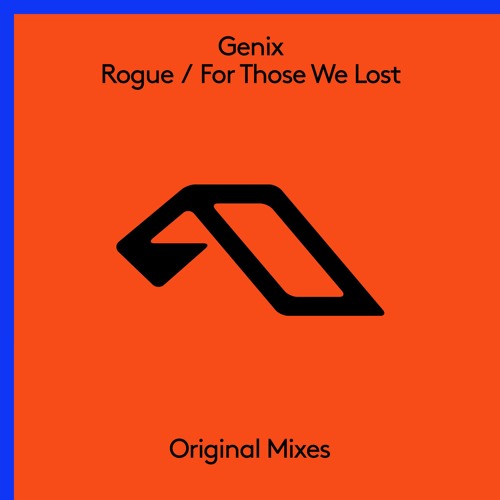 Genix- Rogue/For Those We Lost EP
Melodic trance and hard hitting drops are what UK-based DJ/producer Genix has exceled at. Superstars like Above & Beyond and Armin van Buuren have supported Genix throughout his career, and today we get two more reasons to love him. Genix's new dual track EP sees its release today, featuring tracks 'Rogue' and 'For Those We Lost'.
Both tracks have similar foundations, but versatile enough to be unique in their own ways. 'Rogue' has a darker tempo to it. Genix uses crisp drum beats as the main tempo. The beat stays constant throughout most of the track, making it quite a progressive piece. On the breakdown, Genix's customary melodies take over. The final drop comes in and brings with it that dark drum code but with a little more pop. Definitely a perfect club-setting track.
If anyone caught Above & Beyond's Ultra set from this year, you'll remember hearing 'For Those We Lost' for the first time. Jono Grant described it as a "corker", which evidently means absolutely banger. The track blends Genix's melodic vibe with a powerful, hard drop all in one track. The calm melodies progress beautifully but once you start hearing that build up, you know something huge is coming. The drop has a big-room kick to it, which is probably why A&B "uncorked" it at Ultra.
Genix once again delivered the goods. 'Rogue' and 'For Those We Lost' are both out now and you can check them out below.