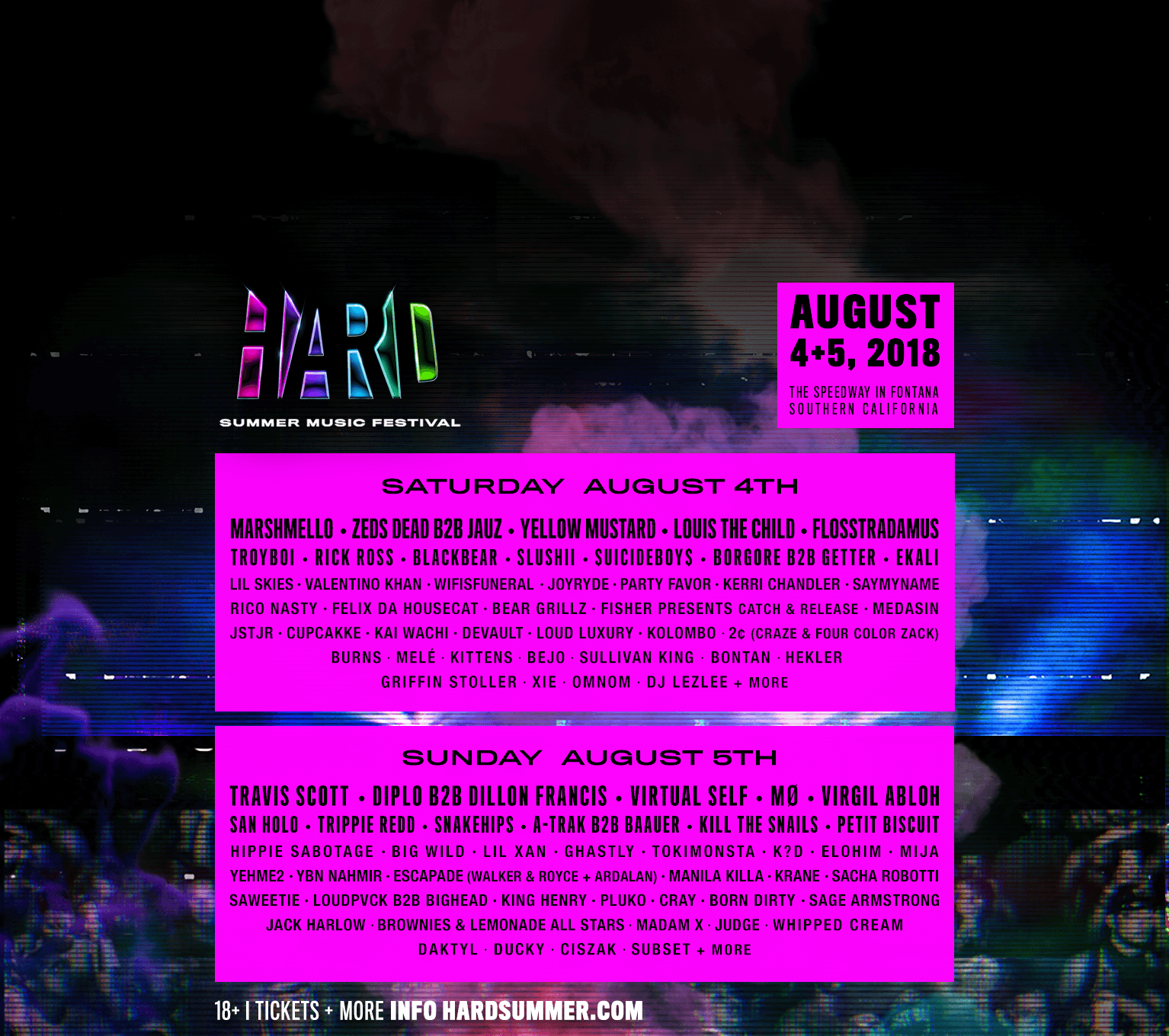 HARD released their official HARD Summer trailer with humor site Funny or Die, and we caught a glimpse of a few of its headliners including Diplo b2b Dillon Francis and Marshmello. The HARD Summer trailer has a long-standing tradition of dropping right on the heels of its official lineup announcement. Well it seems that HARD has decidedly stuck to tradition by releasing their anticipated 2018 lineup.
HARD's lineup features some of the industry's hottest acts including headliners Marshmello, Virtual Self, and Travis Scott. This lineup includes more b2b's than any other lineup currently out and one name that sticks out is Yellow Mustard. Fans were quick to point out this peculiar headliner could mean a Yellow Claw and DJ Mustard b2b. Either way, we're sold.
HARD Summer returns to the Autoclub Speedway in Fontana for two days on Saturday, August 4th and Sunday, August 5th. Don't worry, this year's festival won't be like the last time at the Speedway—instead, HARD is taking the initiative to beat the heat by bringing us more water stations and exits, upgraded amenities, and cool grassy stage areas. Insomniac's Ground Control will also be joining the HARD team to make sure fans have an enjoyable and safe experience.
Tickets to HARD Summer will go on sale this Friday at 9am so mark your calenders cause this year's event will be a wild one. Get hyped for HARD and watch the official Funny or Die/HARD trailer below.