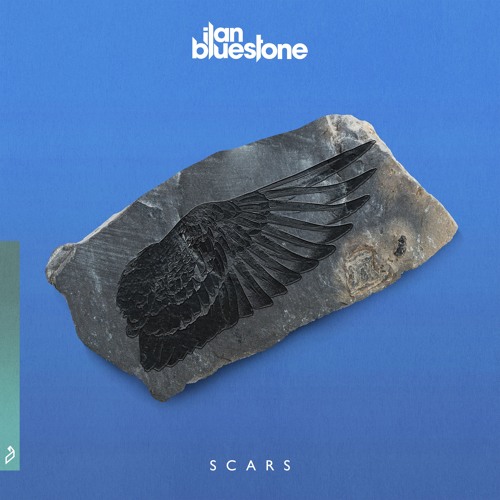 As one of the newest stars in the trance scene, Ilan Bluestone set out on a mission. His goal was to turn the casual dance fan into a trance fan. He felt as though his new album, Scars, was a great opportunity to achieve this mission. Scars gave Bluestone the ability to showcase the diversity in his sound. It allowed him to show die-hard trance fans, and the casual fans alike, what beautiful and rhythmic trance sounds like. Needless to say, Ilan Bluestone delivered.
Scars is comprised of fifteen Bluestone originals, all unique and meticulously crafted. Bluestone is known to be a perfectionist with his music. From track one to fifteen, you can hear the stunning detail and sound engineering in each song. What's even more impressive is the range in Bluestone's sound. His fans are more accustomed to heavy club atmosphere bangers. Not to be confused, Scars has its fair share of energy and lust. But Bluestone's love for drum and bass, 80's music, and deep house are evident all over the album. In an interview we did with Ilan, he told us how the sound in the album would differ from what he typically puts out:
 "Let's just say people were expecting it to be Anjunabeats worthy, club bangers, here we go… but this is an album which is just me in the studio experimenting with the sound that I like to produce for myself and what people will feel. Very different from producing ultimate bangers which is something I have shown people I can do. But now I want to be able to explore the horizons by having some 80's in there, some chill out, some deep house. Stuff a lot of people can go to. This was a very important thing for me to do, being able to explore my boundaries with my music and let my fans hear what I can do with that and how I develop that. I want them to connect to it as much as I connected making it."
Ilan surely did explore his horizons. Take the album title track 'Scars' for instance. It's much different from what he typically puts out. The BPM is much lower and has a drum and bass influence in it. Giuseppe De Luca's vocals are still quite uplifting, but the actual music is nothing like what Bluestone has put out in the past. The track 'Guru' also goes in a slower, drum and bass direction. This one is completely instrumental, allowing Bluestone's production and range to stand out.
As mentioned before, Ilan does indeed have tracks in the album that are club-ready. We've already seen some releases such as 'Frozen Ground', 'Let Me Know', and 'Another Love'. The first two feature Giuseppe De Luca, clearly Ilan's voice of choice, while 'Another Love' features Koven. All three have uplifting and big sounds to them.
If you're looking for more like those, check out 'Noa', 'Will We Remain', '43+86=129', and 'Blue Angel'. 'Noa' displays Bluestone's range in production all in one song. It has vibrant chords, hard kicks, and a melodic breakdown with popping synths. 'Will We Remain' is a collaboration with fellow trance producer Maor Levi that well, is simply heavy and nasty. Check out BT's reaction. '43+86=129' is the quintessential melodic trance tune. Collaborating with fellow Anjuna star Sunny Lax, this track has big room basses with gorgeous calming melodies. 'Blue Angel' takes it up a notch with a faster pace and incorporates vocal samples and a beautiful piano melody. This is probably the "tranciest" track on the album.
The remaining songs are where you hear the diversity in Bluestone's sound. 'Everybody', anther collaboration with Maor Levi, gradually builds you into a drum-infused steady trance beat. The vocal sample of the word "everybody" is used as a strong component in the song, and the chemistry between Maor and Ilan is palpable throughout. The track 'Rival', featuring Ellen Smith, has an uplifting sound with a heavy 80's influence. The melody is catchy and unique while Ellen Smith's vocals shine bright throughout the track.
The two most variant tracks on the album are 'Not Alone' and 'Cosmic Feeling'. Bluestone talked about creating a deeper sound, and 'Not Alone' features this deeper side. The bass is deep and crisp, while the melody catches your ear. This track is easy to get lost in. The most diverse track on Scars is 'Cosmic Feeling'. It literally sounds like something the show Stranger Things would use. It uses an 80's theme as the core sound and never diverts from it. De Luca's vocals once again pop out, making this track the most unique on the album.
The final track, titled 'Eclipse', concludes the album. The track is more of a down tempo song that finishes the album perfectly. It's melodic and calm, once again showcasing Ilan's diversity in sound engineering. It's a perfect track to end a special album.
Ilan Bluestone's debut album Scars is out today on Anjunabeats. The album is a long time coming, but well worth the wait. After months of composing, tweaking, and testing, Ilan Bluestone delivers a masterclass in production. If you want to catch Ilan on tour, you can check dates and tickets here. We hope you enjoy Scars just as much as we did. A big congratulations to the "tronce" man, Ilan Bluestone.