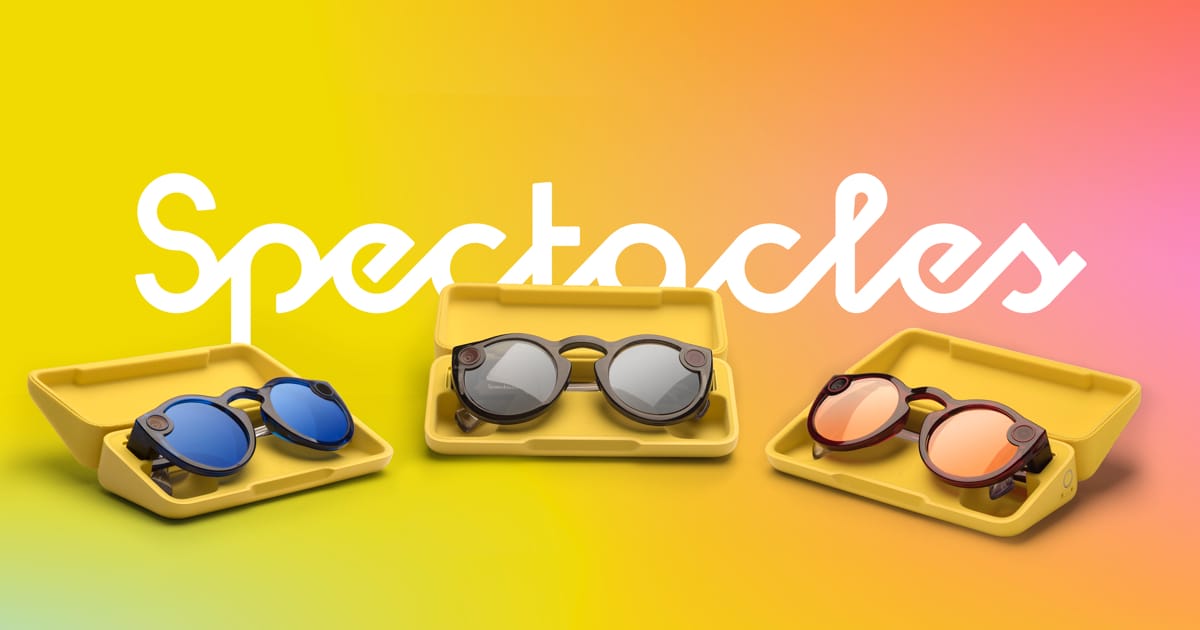 Snapchat has always proven that they have an iconic vision in mind when it comes to their groundbreaking brand. Keeping their goals in sight, on November 10, 2016, the multibillion-dollar company had just released their first pair of smartglasses dedicated to recording videos primarily for their service – AKA Spectacles. Although the glasses were a great alternative to record short video segments and sync with the user's smartphone to upload to their online account, the product seemed to fall flat as the sales and profits spoke for themselves…
Today, the Snap Spectacles are making a comeback and consumers absolutely can't wait to see why the new versions supposed to be better than ever! No shade here. We truly can't wait to try them on.
According to a Spokesperson, the multimedia messaging app is introducing three new colors: ruby, sapphire, and onyx. They're already on the right track, as their previous designs were a little flashy for most user's tastes. In addition, buyers will be able to choose from two different lens shades, resulting in a much more lightweight and sleeker version of the original product.
It gets better… since the summer is around the corner, Snapchat has equally kept in mind the fact that most people will be enjoying as many outdoor activities as possible. That said, whether you will be frolicking around festival grounds, or splashing around the pool, or even the beach, the new design is also water-resistant!
In the past, many users have expressed one of the most inconvenient aspects of the original glasses: the fact that users were limited to only snapping video clips. The fun-loving business has welcomed the feedback, and fans will be happy to know that the new devices will also take photos, in addition to videos. Furthermore, the new duals microphones will capture clearer and higher quality sound, resulting in a perfectly balanced conversation among the Snaps and reduced sound of the wind passing by.
Sharing is caring, and for that reason, the simple transfer to import and share your content is faster and better than ever! With a single charge, users will be able to take approximately 70 clips, including transfers, or roughly 3 to 4 times the number of images, including transfers. This incredible hands-free device can store up to 150 clips, or 3,000 photos at one time – which can be imported when the user is ready.
We strongly suggest that you scoop yours up before they sell out. Festival season and summer adventures are around the corner, don't miss out on capturing all of your hottest memories! Purchase yours here.