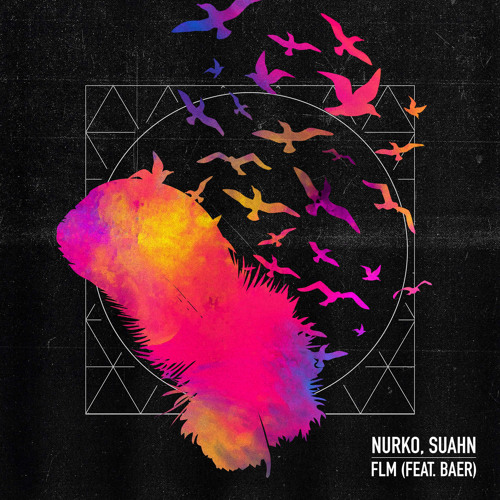 Nurko x SUAHN – FLM (feat. BAER)
It's not often you discover an artist and are completely blown away by their new single, but that's the case for this song by Nurko and SUAHN which is simply epic. If Hans Zimmer was a millennial who made future bass we're sure his productions would sound something like "FLM (feat. BAER)." BAER's angelic vocals carry an unprecedented emotion to match Nurko and SUAHN's equally powerful production. With a high energy drop that completely engulfs you with a high-pitched synth, brass stabs, and trap-driven percussion elements; "FLM" is certainly an orchestral/future bass masterpiece that stands out among other generic tracks in its sub-genre.

Jack Leech, better known by Nurko, has been surrounded by music his entire life. As a child, he learned both drums and piano. He's dabbled in a myriad of genres, starting with moombahton, then to dubstep, and then onto trap. With Nurko's progressive vision for electronic music, he intends to combine the sounds of Amon Tobin and Flume with Jack U melodies and fandom energy of Bassnectar within every track he produces, solidifying where the listener first heard the track that changed their perception on electronic music. Keep an eye on the young talent. 
Nurko x SUAHN – FLM (feat. BAER)