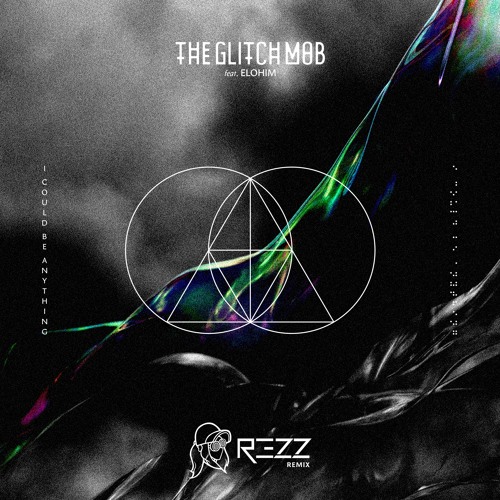 The Glitch Mob – I Could Be Anything (feat. Elohim) [REZZ Remix]
Los Angeles-based trio The Glitch Mob have become one of the worlds' most beloved live electronic acts. They are set to take their talents overseas this April, having already sold out shows in Paris, London and Berlin.
Ahead of their cross continental journey, the LA-based group have released a stunning remix from Canadian DJ and producer REZZ. The rising star has taken the industry by storm with her ground-breaking releases, notably snatching up the crown as Billboard Dance's Breakout Artist in 2017.
Her interpretation of The Glitch Mob's track 'I Could Be Anything' (Feat. Elohim) is nothing less than astonishing. A distinctive bass drum permeates the intro of the cut, ultimately intertwining with Glitch Mob's core production and Elohim's hovering vocals. The track moves effortlessly toward an analog heavy drop that is sure to captivate listeners across both distinct fanbases.
The Glitch Mob are keeping fans on the edge of their seats in anticipation of their upcoming album 'See Without Eyes', which will be available worldwide on May 4th. Their tour, which includes a mind-blowing 38 stops, kicks off with a sold out show on the 20th of April in Paris, France and will close in Salmo, British Columbia with a performance at Shambhala festival.
The video for the REZZ remix of 'I Could Be Anything' (Feat. Elohim) is also available to watch now. You can watch the video here.Fans can purchase tickets to any of their upcoming shows, and can view their full world tour here.