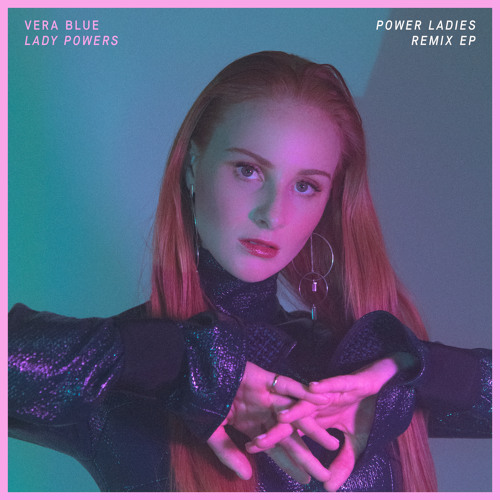 Vera Blue – Power Ladies Remix EP
With fans like Elton John and practically all of Australia, singer/songwriter Vera Blue is definitely a force to be reckoned with. Speaking of force, last month she released her powerful song, 'Lady Powers'. And now she's releasing a remix EP for that track. Naturally, she's enlisting the help of four very talented ladies to help her out with her Power Ladies Remix EP.
"My friends empower and inspire me, giving me security and confidence to feel strong and worthy. As women we all have lady powers, but we shouldn't have to use them to feel wanted or respected. We need to respect ourselves. In doing that, we have true lady powers other than just our bodies."
Kicking off the EP is a remix done by TOKiMONSTA. Featuring vocal chops and the melody of the bridge, she gives the song a tribal house feel. The resulting piece is definitely the stand-out remix from this EP. From there, UK producer Maya Jane Coles gives her take on the track. Making use of muffled vocals and highlighting the beat, she transforms the song into a full-bodied house track. Alice Ivy gives the song a smooth, liquid-y feel with her remix. And finally Maria Marcus closes out the EP. With four awesome remixes done by four awesome ladies, this is definitely not an EP you should sleep on.
Vera Blue – Power Ladies Remix EP