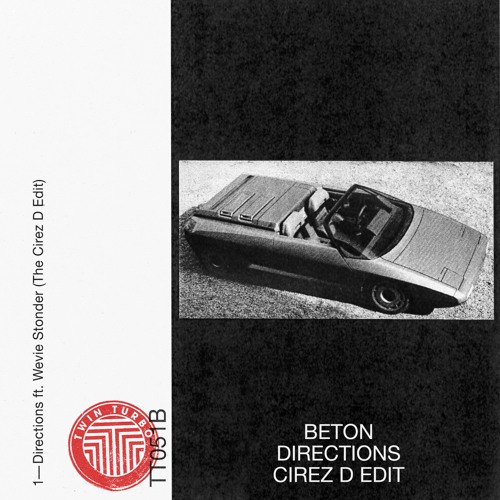 BETON – Directions (Cirez D Edit)
Last month, we got a preview of a new edit done by Cirez D aka Eric Prydz on Tiga's Turbo Recordings. The original track 'Directions' by Benton caught the eye of Prydz and he wanted to take matters into his own hands.
"Everywhere I played it, people asked what it was" Tiga stated. "Recently, after having posted a clip of it online, an old friend by the name of Eric Prydz aka Cirez D asked me what it was and if he could have it." He continues, "[Prydz] was so into the track that he asked to do his own high-octane edit of it, and I was thrilled with the result. We toyed with the idea of keeping it as a top-secret weapon for personal use, but decided to share it with the world instead."
The new edit has just the right touch of Cirez D that you want. It drapes a dark techno veil over the original, taking the elements up a notch. Listen to the new track below out now on Turbo Recordings!
BETON – Directions (Cirez D Edit) | Buy/Stream