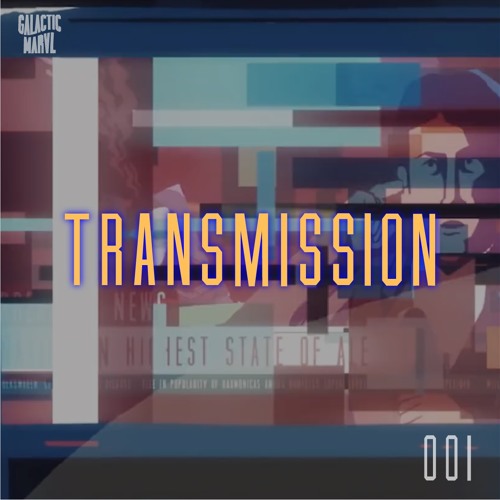 Galactic Marvl – Transmission 001
'Transmission 001' is our first communication from Galactic Marvl since his album release at the beginning of February, and it is worth the wait. A 47 minute journey of ReBoots, remixes and edits, this mix is a fabulous expression of Galactic Marvl's talents.
Hopefully the beginning of a long series of mixtapes (with the '001' title it seems so), the future bass, trap, electro and remix smorgasbord is just the right collection. As diverse as his debut album Hello My Friends, which covered so many different genres, if you are already a Marvl fan you will love this mix. A mashup of Flume and Justin Bieber/Jack U that creates an inspired drop, a new track 'Tell Me', and a Justice ReBoot are all hidden gems in the mix.
After his album release, the mystery producer revealed himself to actually be a duo of Max Vangeli and Eric Francis. 'Transmission' is a continuation of their project and we couldn't be happier.
"Three years ago I connected with a new friend from New York and started something completely different. We started something my heart was searching for, and Eric Francis helped me find exactly what that was. Three years ago a new project was born, "Galactic Marvl"." – Max VANGELI
Enjoy the mix and free download below:
Tracklist:
1. Beyonce – Crazy Big Wild(Galactic Marvl ReBoot)
2. Flume vs Bieber(Galactic Marvel ReBoot)
3. Graves and Coolight – Say Things
4. Did You Wrong ft Max
5. Skrillex vs Gold Digger(Galactic Marvl ReBoot)
6. Galactic Marvl – Tell Me
7. Galactic Marvl – Jay Z x Ray Volpe Remix x Biggie
8. The Chainsmokers vs Temper Trap(Galactic Marvl ReBoot)
9. WSN Kanye – Power(Galactic Marvl ReBoot)
10. Galanstis(GM ReBoot)
11. Galactic Marvl – Hello My Friends(Vocal Mix)
12. Bishop Briggs – River(BURNS Remix)
13. Noah Cyrus – Again(Galactic Marvl Remix)
14. Outkast – Ms. Jackson(San Holo Remix)
15. Whether VS Oliver Tree – When I'm Down(Virtu Remix)
16. Savage(Galactic Marvl Remix)
17. Justice vs M83(Galactic Marvl ReBoot)
18. Kaskade & Deadmau5 – Move for Me(Hex Cougar Remix)
19. Graves – No Sunshine
20. Charlie Put – How Long(Galactic Marvl Remix)