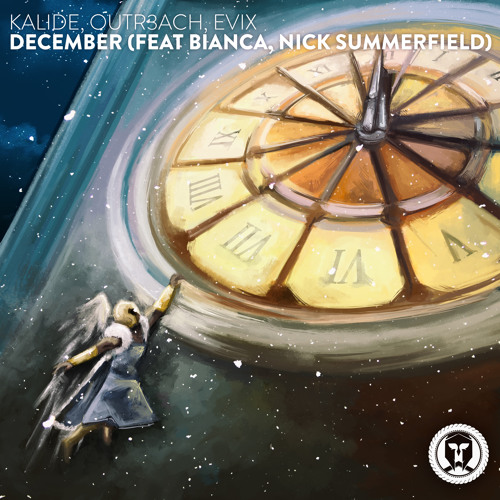 Kalide, Outr3ach, Evix – December (feat. Bianca, Nick Summerfield)
Today we bring you a mega collaboration titled 'December,' out now on Hegemon, from 5 artists you may have not heard of before. Their names are Kalide, Outr3ach, Evix, Bianca and Nick Summerfield. The first 3 names are producers, the remaining 2 are singers and together they put together a giant Future Bass/Pop record. Nick and Bianca set the vibes off properly with powerful lyrics to accompany the super-saw synths. This song is something special when compared to the saturated and stale Future Bass that's been trending out there.
On speaking of the track the artists said,
"This song has been in the works for a long time and has gone through many variations. Originally just a Kalide x Outr3ach track with the amazing vocals of Bianca & Nick we felt like it needed that little something to make it pop. Evix was brought in and added his unique style to make it the track you hear today."
The track contains ethereal elements that combine perfectly with the electronic pop voices of Bianca and Nick. With explosive synths and percussion, 'December' is the perfect track to kiss the cold away and welcome summer. Take a listen below.
Kalide, Outr3ach, Evix – December (feat Bianca, Nick Summerfield)