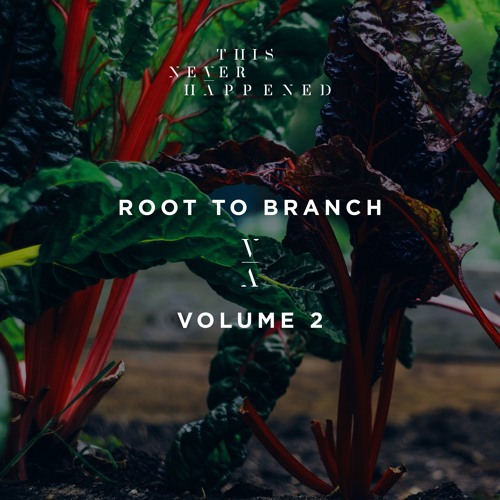 Lane 8 – Root to Branch, Vol. 2
Back in 2016 Lane 8 launched his very own record label, This Never Happened, as a hub to support up and coming artists whose music he enjoyed and later on released the first compilation, Root To Branch, Volume 1. He also tied the record label to a series of live shows co-branded with the same name, where concert goers were prohibited from using cell phones and other electronic distractions – to create a deeper, once in a lifetime experience. Below is his story.
"When I first started making my seasonal mixtapes, I was just hunting for the best possible music I could find on the internet. I had little profile, so nobody bothered to send me their demos or upcoming music from their labels. My only option was to work with music I could buy online, and i tried to find stuff that moved me emotionally but wasn't always necessarily the most popular track of the moment. I remember the feeling of hearing the magician play my first ever lane 8 track in his legendary magic tape series like it was yesterday. I couldn't stop smiling for about a week! I kept replaying the mix over and over again, not fully believing or comprehending what was happening. Not long after, Jody Wisternoff started playing my music in his mixes, I signed to Anjunadeep, and then things started really taking off for me. As my profile has grown over the years, more and more artists have sent their music to me, in hopes that i would play it in my seasonal mixtapes. As my mixtapes have become more popular, the artists whose tracks I do play tend to write me afterwards to say how much it means to them that I support their music. It all reminds me of the feeling i had when i first heard my song in that magic tape. i think it's time for me to give that same feeling to artists, to give their music that support that meant so much to me a few years ago."
Fast forward to 2018 and he brings us a brand new melodic house compilation, Root to Branch, Vol.2, featuring six tracks by three new artists: Avoure, Enamour and Solanca all of whom have made a feature in Lane 8's sets regularly. Not to mention he gifted us with a brand new single of his own, a collaboration alongside Avoure. Enjoy.
Lane 8 – Root to Branch, Vol. 2