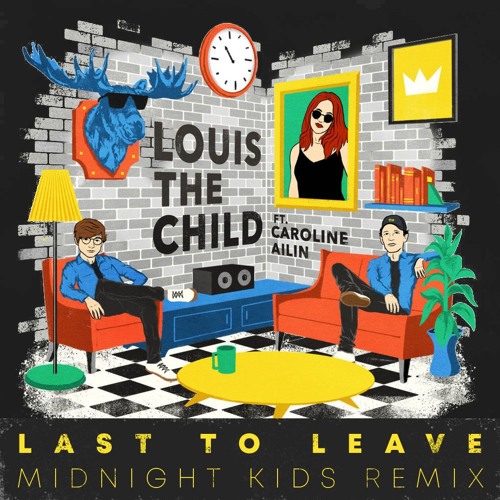 Louis The Child – Last To Leave Feat. Caroline Ailin (Midnight Kids Remix)
While there isn't too much we know about the underground duo Midnight Kids, what we do know is that you can count on them to drop killer remixes every single time. Just in the last month they dropped off sweet remixes for Justice's hit 'Phantom Pt. II' as well as Shaun Frank's 'Addicted'. And now they're lending their talents to Louis The Child's 'Last To Leave'.
And just like their previous remixes they've knocked this one out of the park. While the original track features a simpler, stripped down production, the Midnight Kids beef it up. The resulting remix is a far more complex piece featuring their signature, nostalgic style that still allows Caroline Ailin's vocals to shine through. And the best part is they're releasing the track as a free download. So grab your copy in the link below and be sure to keep an eye out for their next fire remix.
Louis The Child – Last To Leave (Midnight Kids Remix) | Free Download