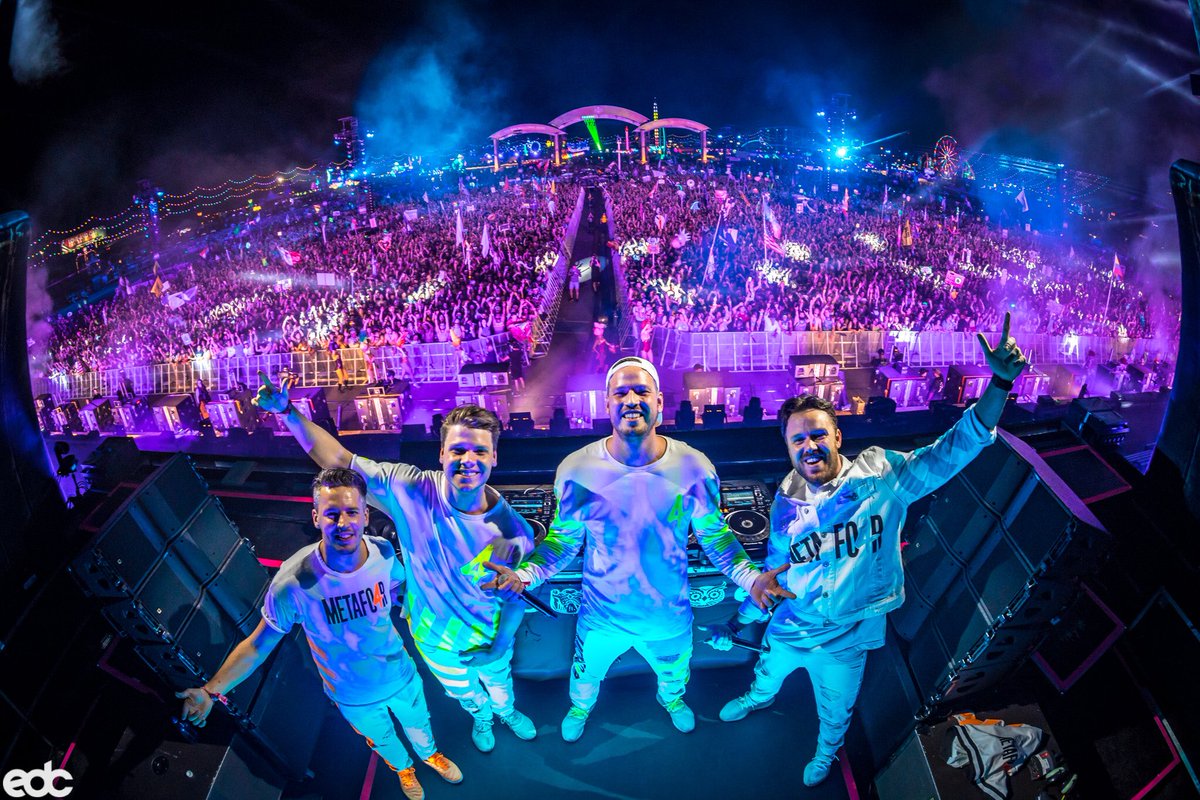 METAFO4R – EDC Las Vegas Debut Set
The DJ quartet Metafo4r jumped into the scene performing at Kinetic Field at EDC Vegas on Friday. Although they might seem like a new group, the four are actually seasoned veterans when it comes to performing. Metafo4r is a combination of Firebeatz and DubVision, who are both duos who decided that together they are a more powerful force.
"The four found that glowing music reference you never knew you were hoping for."
The group played at Kinetic Field bringing in the EDC "dusk till dawn" mantra. Their stage presence was unique, staging a four-piece group behind the decks. Although both groups are different, it did not detract from their performance which yielded a lot of new music. The super group dropped ID after ID, with some iconic Dubvision and Firebeatz sounds. This was certainly one of the more memorable sets of the weekend.
According to some of those who were there to witness Metafo4r's act, it was reminiscent of Swedish House Mafia. I do have to say they do a great job of introducing new music in a saturated genre. If you're intrigued to see what the four brought to EDC, you can listen below!